Boosted Board has 4 new models: What you need to know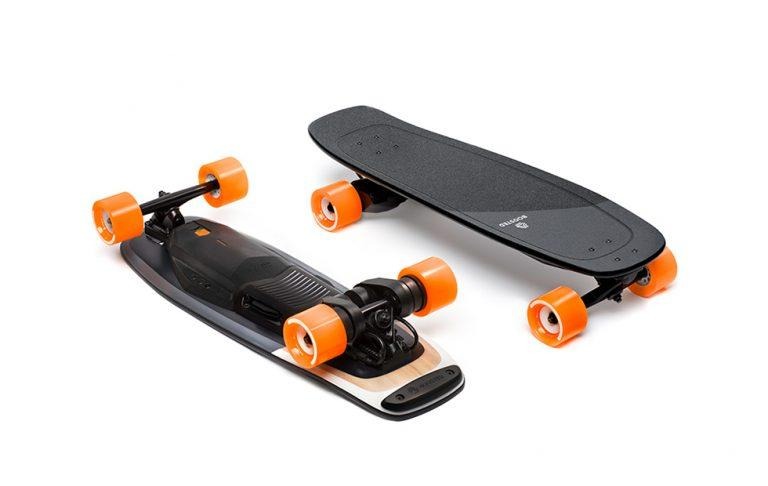 Boosted has introduced four new electric skateboard models, each with its own unique features and a common foundation: powered mobility. The new lineup is comprised of Boosted third-generation boards, including the maker's first short board. The models bring a variety of new features and upgrades over previous generations, and there are a handful of things to know before buying.
There are four models
The new product lineup is comprised of the following models: Boosted Mini S, Boosted Mini X, Boosted Plus, and Boosted Stealth. The Boosted Mini S is the cheapest of the bunch at $749 USD, it offering a top speed of 18MPH and a range of 7 miles. The Boosted Mini X is similar, but with a higher $999 USD price, a 20MPH top speed, and double the range at 14 miles.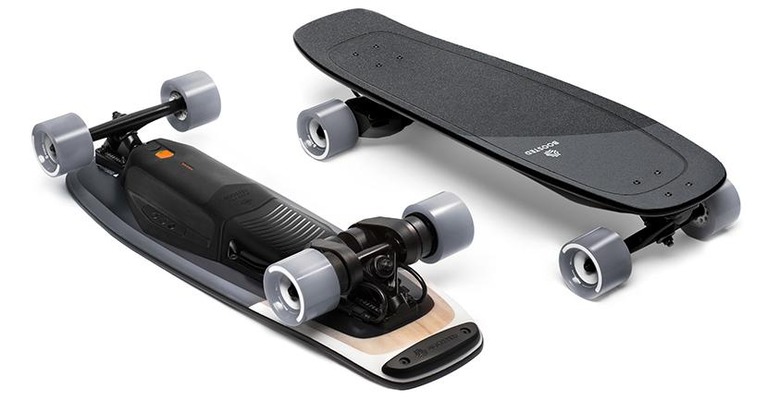 Need something larger? The company also launched the Boosted Plus, a $1,399 USD model with a 22MPH top speed, 14 miles range, and a larger classic design. Finally, there's the new Boosted Stealth, a $1,599 USD model with a 24MPH top speed, 14 mile extended range, and the same Super Flex Composite Desk as the Boosted Plus model.
New design
According to Boosted, the latest generation of electric boards feature critical components that have been designed and custom engineered from the ground up; that includes the truck, deck, and wheel design. The new decks on these boards offer better vibration absorption, stability, and responsive turning over previous models, the company explains.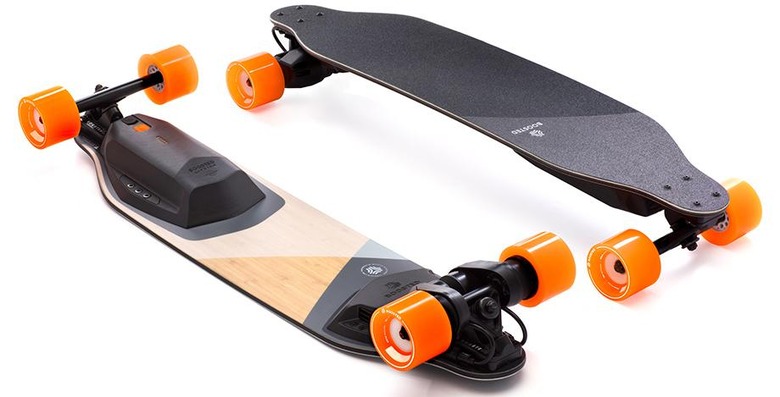 Durability has been improved via polymer sidewalls that wrap the boards, but it doesn't compromise deep carving ability and flex. The wheels are designed specifically for electric skateboarding, offering better carving tractions and an overall smoother ride. As well, Boosted has added CNC precision machined trucks to the boards for higher strength.
Boosted's fastest board arrives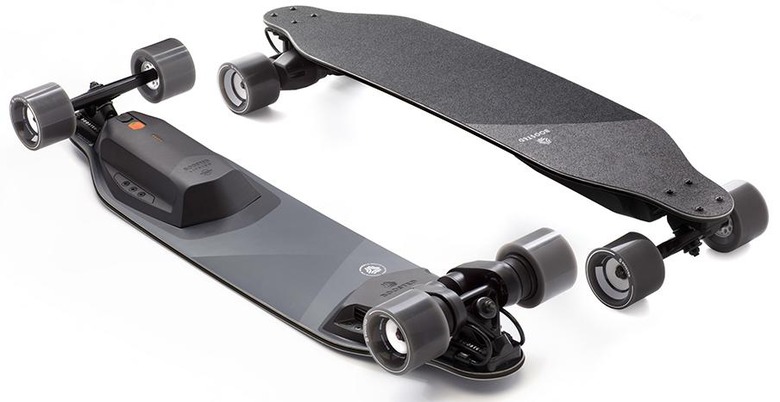 The Boosted Stealth is Boosted's fastest board with a top speed of 24MPH. A wider deck helps improve response and stability, and there's the promise of 'lightning-fast' acceleration. Despite its size and speed, this model has an extended range of up to 14 miles on a charge as a standard feature. This model offers a total of five ride modes, is capable of climbing a 25-percent grade, there are 85mm wheels, regenerative brakes, and Bluetooth connectivity.
Financing is available
Boosted's boards aren't cheap and some buyers aren't likely to drop $1500 at once on an electric skateboard. As such, the company offers financing in conjunction with Affirm, enabling buyers to pay for the device monthly over up to 12 months. The APR starts at 10% but can range up to a massive 30%; buyers have to undergo a credit check, be approved, and potentially pay a down payment.
Wrap-up
Boosted's new boards, which start shipping to buyers in 6 to 12 weeks, offer a new, portable and relatively inexpensive way to travel more rapidly than an ordinary skateboard offers. The lineup has something for everyone spread across various price points, some boards for those who plan to commute long distances everyday, others for buyers with more modest needs.
SOURCE: BusinessWire