Boost Mobile Increases International Features for only $5 Per Month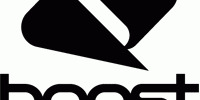 It wasn't too long ago that pre-paid cell service wasn't all that enticing. People would tend to go out of their way to try and sign that two, or three-year (depending on your location) contract, just to make sure that they got the cheapest price for their phone, and the full power of the wireless carrier's network. Now though, services like Virgin Mobile and Boost Mobile are stepping up their game, providing not only the price to become competitive, but also the features that people look for. This time, Boost Mobile has introduced a brand new pricing scheme for their International Connect feature.
The new feature, unfortunately, seems to be going only for a limited time. But, if you utilize Boost Mobile, and have one of their Unlimited Monthly plans, or BlackBerry Unlimited plans, then you can add International Connect for only $5 per month. That's half-off the original pricing, which Boost launched in July. What do you get for that $5 extra a month? You get unlimited calling to over 150 cities in Mexico, landlines in the Dominican Republic, and unlimited calling to Canada. You also get unlimited calling to select countries in Asia Pacific. And if you're in the US, you get unlimited text messaging to international countries. You can see the full list of cities right here. So if you're an international traveler, or you know plenty of folks around the world, Boost Mobile's probably starting to look more attractive. Full press release below, with more cities listed.
Press Release
Boost Mobile Gets Customers Closer to the World by Enhancing Its International Connect Add-On for the

Monthly Unlimited Offer

IRVINE, Calif. – Continuing to add value to its simple and affordable pricing options for customers who are taking advantage of no contract wireless services, Boost Mobile announces new enhancements to its International Connect add-on. The feature is available as an add-on to the Monthly Unlimited and BlackBerry Monthly Unlimited plans for an additional $10 a month. International Connect now includes unlimited calling to landlines in more than 150 cities in Mexico, landlines in the Dominican Republic, unlimited calling to select Asian Pacific countries, unlimited calling to Canada and unlimited international text messaging from the United States.

In addition to unlimited calls to landlines in Mexico City, Guadalajara and Monterey, International Connect now offers the same service to landlines in Tijuana, Puebla and Ciudad Juarez amongst others. Unlimited calling to Asian Pacific countries include China, Malaysia, Hong Kong, South Korea and Singapore*.

For those Monthly Unlimited customers with an iDEN Series handset, unlimited walkie-talkie service from the United States, Canada and Baja California (Mexico) to Argentina, Brazil, Mexico, Peru and Chile is also included in the $10 monthly add-on.

"The Boost Mobile International Connect add-on makes it simple and affordable for customers to connect with family and friends worldwide," said Neil Lindsay, chief marketing officer, Boost Mobile. "The International Connect add-on also is a great alternative to international calling cards that can often be laced with abusive hidden fees."

About Boost Mobile

Boost Mobile, one of Sprint's prepaid brands, offers wireless phones and services with no long-term contracts. Boost Mobile redefines value for wireless consumers with its 'Monthly Unlimited' service, offering unlimited nationwide talk, text, Web, e-mail, IM and 411 for $50 per month, and with its 'BlackBerry Monthly Unlimited' service, offering unlimited nationwide talk, text, Web, e-mail, IM and 411 for $60 per month. Boost Mobile offers nationwide service on the Nationwide Sprint Network, reaching more than 276 million people, and on the Nextel National Network, reaching more than 277 million people, with no activation or long-distance fees. Boost Mobile offers a selection of quality handsets from Motorola, Sanyo, Research In Motion (RIM) and Samsung, ranging from entry-level to high-end devices. Boost Mobile phones are available nationwide at nearly 20,000 major retail stores, including Best Buy, RadioShack, Target and Wal-Mart, Sprint retail stores, independent wireless dealer locations, and on HSN, a leading TV home shopping network; and Re-Boost® is available at approximately 100,000 locations throughout the United States. Experience Boost Mobile on the Web at MySpace, Facebook and Twitter; and purchase products at www.boostmobile.com.