Boeing's Starliner capsule will use 3D printed components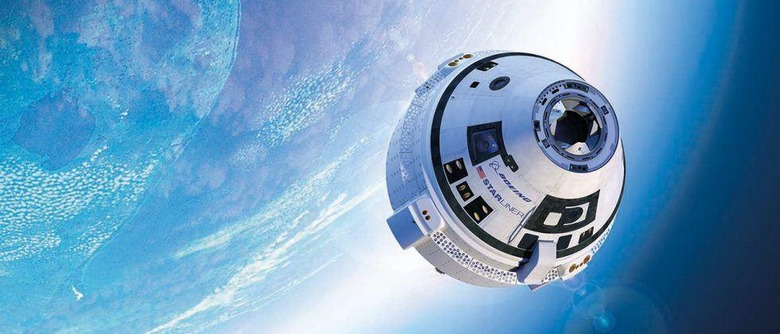 Boeing's CST-100 Starliner capsule won't start flying until next year, but when it does, a significant number of its components will be made through 3D printing. Boeing has recruited Oxford Performance Materials to produce around 600 parts for these space taxis, and these parts are offering some major benefits to Boeing without much in the way of negative trade-offs.
Speaking to Reuters, Oxford Aerospace president Larry Varholak said that these parts would help Boeing save on cost and weight – saving around 60% on weight when compared to more traditional parts. When you consider that these 3D printed parts are also said to be as strong as the aluminum they're replacing, the deal gets even sweeter for Boeing.
However, strength is just one component of the equation here, and any part that's going to be used in the construction of a space taxi like the Starliner needs to survive the harsh environment that is space. The plastic used in these parts, called PEKK, is both fire and radiation resistant, and can withstand a temperature range of -300 degrees Fahrenheit to 300 degrees Fahrenheit. With that in mind, PEKK's resilience shouldn't be much of a worry as far as the rigors of space travel are concerned.
Boeing is currently producing three of the Starliner capsules to act as space taxis under a $4.2 billion grant from NASA. We're still quite a ways off from the initial tests, but once they're underway things will begin moving quickly. Boeing expects to perform its first unmanned flight in June 2018, while its first manned flight is scheduled to go down in August 2018. Eventually, the Starliner will act as a taxi to the International Space Station.
Assuming everything goes as planned here, this could be a big win for the world of 3D printing. For now, Boeing and Oxford are keeping quiet on how much of the Starliner composition these 600 pieces represent, but it isn't hard to imagine that it's a significant amount. Stay tuned, because we'll certainly hear more about Starliner as we head through 2017.
SOURCE: Reuters