Boeing plans a super-secure Android smartphone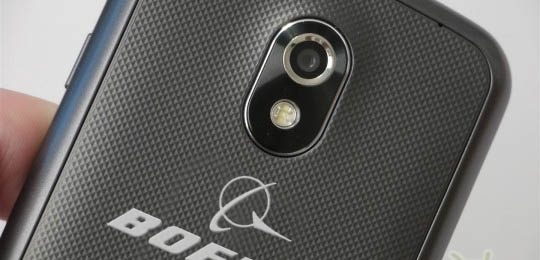 Boeing is planning to release its own Android smartphone later this year, according to a report by the National Defense Magazine. However, the aerospace and defense industry giant isn't exactly expanding into the consumer mobile phone business with this move as the custom Android "Boeing Phone" is designed to be especially secure for government and military use.
This is the first time that Boeing will be offering a mobile phone designed for use on cellular networks. The project is already near the end of its development cycle, suggesting that the device may be a fork of Android 2.3 Gingerbread and not of the latest iteration. Similarly encrypted devices currently cost $15,000 to $20,000 per unit and use proprietary software and hardware.
The Boeing Phone, however, wants to drive down that price point, but not necessarily to mass market pricing. The company also finds that its target users may want top security, but they also want access to popular apps. The Android-based Boeing Phone will give users an interface they're familiar with in the consumer market, while providing them a whole other level of security.
[via Android Community]