Boeing leases OPF-3 facility in Florida for CST-100 capsule program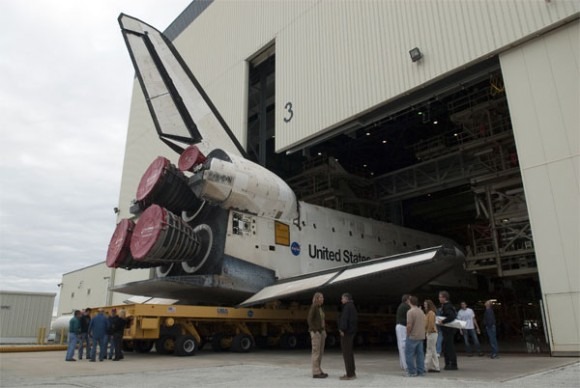 It was sad to see the space shuttle fleet get retired after decades of watching in wonder as the space ships blasted into space. It's a good thing for tech heads and space fans that the space program isn't dead with projects like the Boeing CST-100 crew capsule underway. The CST-100 is Boeing's bid to win the contract for future manned space vehicles.
Boeing has announced that it has signed an agreement with Space Florida to use a former NASA facility in Florida called OPF 3 or Orbiter Processing Facility 3. This is a massive building at Kennedy Space Center where NASA used to process the space shuttle and is one of three on the property. NASA turned the facility over to Space Florida to operate the facility at no cost to NASA.
Space Florida then turned around and leased the facility to Boeing in a deal worth up to $50 million. The CST-100 capsule would be manufactured, tested, and operated out of the facility. The huge catch to the whole deal is that Boeing still needs to win the NASA contract to become the future manned space vehicle for the U.S. space program. Boeing will also get the NASA shuttle main engine processing facility and processing control center in the lease deal.
[via CNET]