Boeing 737 cockpit simulator built by dad in kids' bedroom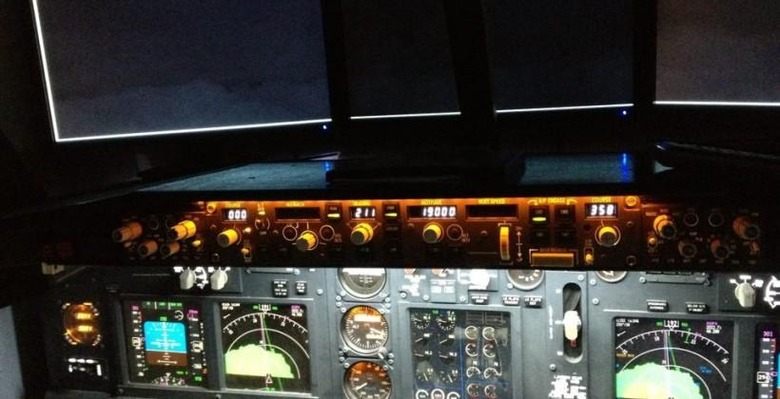 We've seen our fair share of cockpit simulators, and it always seems that the next one we come across continues to amaze us. 40-year-old French father Laurent Aigon built a life-size and fully functional cockpit simulator and stuffed it in his kids' bedroom, out of all places, giving his kids something to do during their free-time.
Of course, we're not sure how old Aigon's kids are, but you're never too young to learn new things, and the Boeing 737 simulator looks like a great way to learn how to fly. Aigon actually always wanted to be pilot, which was the motive for building the cockpit in the first place.
Perhaps the most impressive bit about the simulator is that it didn't come as one big chunk, but rather Aigon built it over time, buying individual parts whenever he could find them and then put them together gradually until he had a fully-functional model. Aigon also hooked up five displays together to simulate the windshield.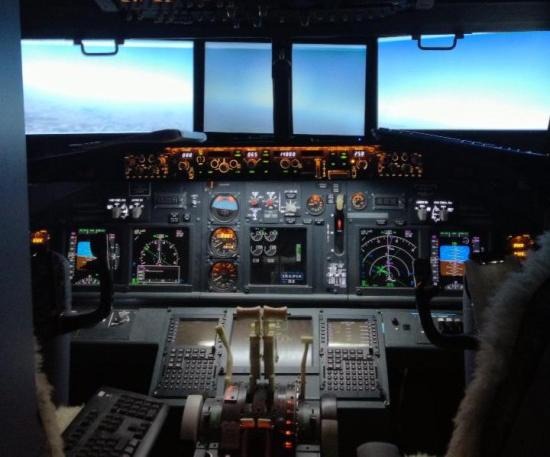 All in all, the project has taken thousands of hours and thousands of dollars to complete, but Aigon isn't stopping there. He's hoping to complete the five-year certification process in order to build professional flight simulators for a living, since he's currently a restaurant waiter that's looking to make a career change.
As for his kids and their thoughts on the simulator, there are no words yet on what they think, but seeing as how the cockpit simulator was mostly for Aigon's benefit, we think that his kids don't mind having one of the coolest toys chilling out in their bedroom.
VIA: Gizmodo
SOURCE: Sudouest.fr