Boeing 727 Limo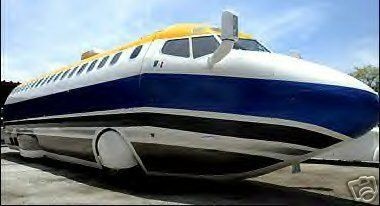 Nope, didn't mess that title up, and no, its not a new plane being made by Boeing. It is a Boeing 727 that has been dropped onto a Mercedes bus though.
Someone literally took a jet plane, ripped the wings off, and threw it on top of a Mercedes bus. The best part, its supposedly street legal too.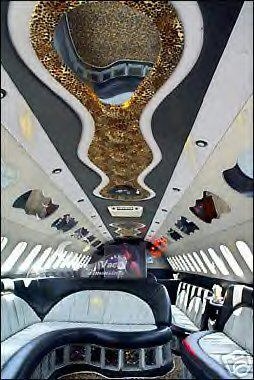 Its on ebay, and is sitting at $269.900 right now, if you are interested and have the funds to buy a plane on wheels, the auction ends on Sunday at close to 1pm. Its in Chicago, and looks bad as hell, there is a dance floor, bed, all the usual crazy ass amenities you'd expect to find in a limo of this nature.
The Boeing 727 jet limo [via crave]