B&O Play Beoplay P2 is a minimalist portable Bluetooth speaker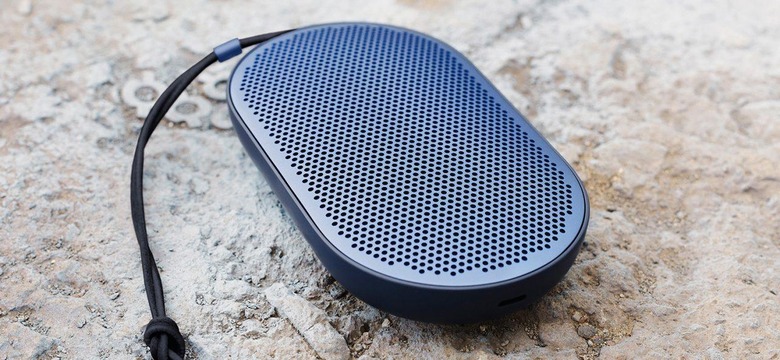 B&O Play has introduced a new Bluetooth speaker, the small and minimalist Beoplay P2. This speaker is oval-shaped with lightly rounded edges, a lanyard strap, and a construction quality that makes it reasonably safe to take outside. Among other things, the Beoplay P2 features 2 x 50watts of power, and it'll be offered in three different colors: Black, Sand Stone, and Royal Blue.
The Beoplay P2 is designed for music lovers who need a speaker that can be taken just about anywhere; the size is a reasonable 140 x 80 x 28mm, meaning it can fit in most pockets and purses. B&O Play bills this as a premium speaker despite its small size. Users can expect USB-C for charging, and there's a microphone, as well. The unit itself is made from pearl-blasted aluminum, leather, rubber, and polymer.
B&O Play says the speaker's design is reminiscent of a pebble one might find on the beach, which is a safe place to take the speaker due to its splash- and dust-resistance. The speaker, obviously, has an integrated speaker with a 10-hour battery life, and there's voice activation for hands-free usage. As well, users can shake or double-tap the speaker to fire up its 'smart features.'
There's a related Beoplay App, which can be set to wake the user up with a certain song if they'd like. The frequency range is quite notable at 68Hz to 21,000Hz, and there's Bluetooth 4.2 / ADK 4.0 for connectivity. Finally, B&O Play says the P2 has 'smart charging,' as well as standby for up to 15-minutes that will help preserve the battery charge without shutting down the speaker altogether. The Beoplay P2 is available now for $169 USD.
SOURCE: Beoplay