BMW's New Display And Control System Will Debut In The M8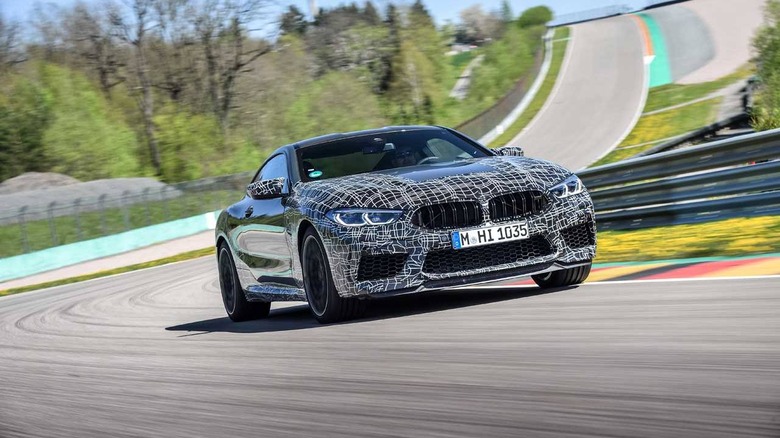 BMW has announced a new display and control system that will allow drivers to change the configuration for the powertrain, chassis, and driver assistance systems on its high-performance sports cars. The new system will debut first on the M8 coupe and M8 competition coupe sports cars. BMW says that the system has a new M Mode activated with a single button press.
The system also has a Setup button that allows the user to adjust vehicle settings. The new control system allows the powertrain and chassis technology to be configured in a wide variety of ways according to personal tastes and needs. The driver can control various settings for the engine, suspension, and steering independently of one another.
Models that have the M xDrive all-wheel-drive system will have the distribution of power between the front and rear wheels as one of the available adjustments. The M8 Coupe and M8 convertible allow drivers to configure the braking system too.
Available engine modes include Efficient, Sport, and Sport Plus settings. Chassis tuning options include Comfort, Sport, and Sport Plus options. Steering options include comfort and sport, and the same options are offered for the braking system. The braking system options control how much pedal pressure is required for the brakes to activate and give drivers better pedal feel. The settings work on standard brakes and the option carbon-ceramic brakes.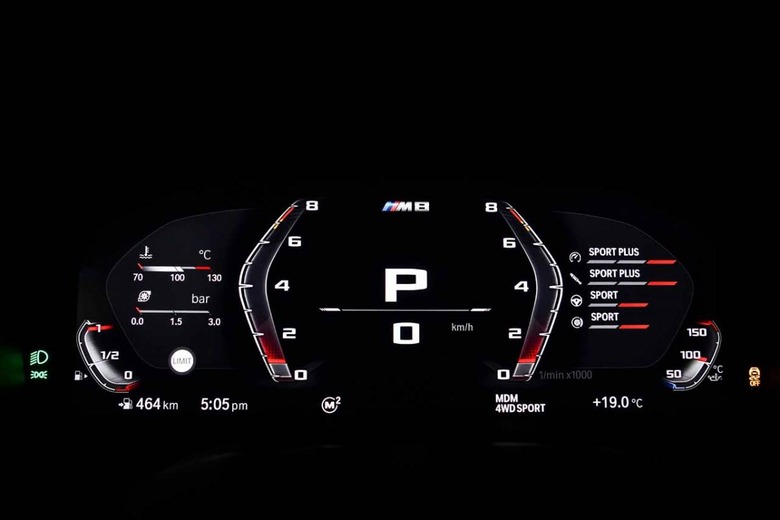 Drivers can also choose several modes for the AWD system if equipped when the DSC is off. Those modes let the driver choose 4WD, 4WD Sport, and 2WD for pure rear-wheel drive. Drivers can store two individually composed versions of the setup including options for the Auto Start Stop function in the system for one button access. M8 Competition Coupe cars will also get a HUD with an M View.