BMW Z4 undergoes driving dynamics trials in the south of France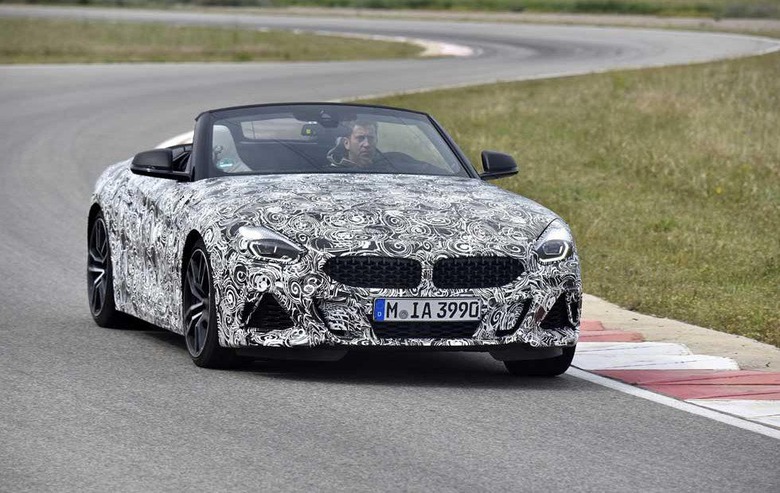 BMW has offered up some details on the coming BMW Z4 and the fact that the car is undergoing driving dynamics trials in the south of France. BMW says that the car is a purebred roadster and that the driving dynamics testing is a "particularly important" stage of the process. As you see in the images, the car is camouflaged, but we can get an idea of what BMW has planned.
BMW says that the "most intense form" of the new Z4 will be the Z4 M40i using a new "extremely powerful" in-line 6-cylinder engine. The car also has lowered sports suspension with electronically controlled dampers. BMW also points out that the car has a newly developed front axle, M light alloy wheels with mixed tires, and an M sports brake system.
Presumably mixed tires means staggered with larger rubber out back compared to the front. The Z4 M40i will also have an electronically controlled lock in the rear axle. Testing is being conducted at the Autodrome de Miramas, a location where BMW has developed cars for more than 30 years.
That test center has a long asphalt oval and a motorway ring for high-speed tests. A slalom, serpentine, and circular track are also on site. BMW says that the "intense" testing of the car will give it a sporty flair.
BMW promises the new roadster will have agile handling, spontaneity, and precision in driving. The new Z4 is a soft top two-seater and there is no indication of when it might hit dealers at this time.
SOURCE: BMW