BMW X7 xDrive50i Long Standard Features And Options Sheet Leaks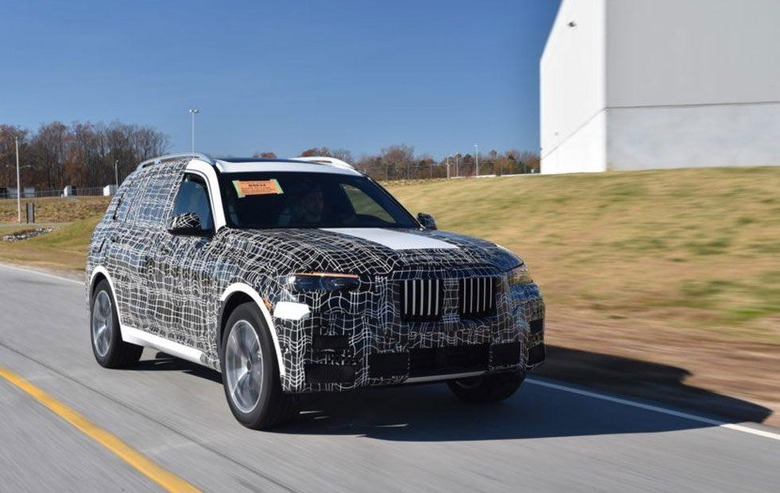 We already know at this point that BMW has a new SUV coming that will be called the X7 xDrive50i. This will be the first true three-row SUV to come from BMW and people who need to haul lots of stuff or passengers are looking forward to the vehicle. Spy shots like the one below have been seen and now details on what features will be available have leaked.
The leaked options include powertrains with the xDrive50i getting a 4.4L twin-turbo V with 455hp. That power will go to the road through an 8-speed automatic to all four wheels thanks to xDrive. A rear-wheel drive model is a possibility.
Before you hit up the gallery images with the spec sheets, be warned they are a bit hard to read and some of the items listed on them are clearly not options. Some appear to be codes for materials used in shipping for instance.
The rear-wheel drive model is tipped by an option for an M Sport Differential, which isn't available on xDrive cars. That said, the new BMW M5 does have an M-spec xDrive system and there is always the chance the X7 will get that differential.
Other features gleaned from the list include active steering, panoramic glass roof, heads-up display, Harman Kardon audio and more. There are codes or cold and hot weather versions of the X7.
SOURCE: BMW Blog