BMW will put Amazon Alexa in its vehicles starting next year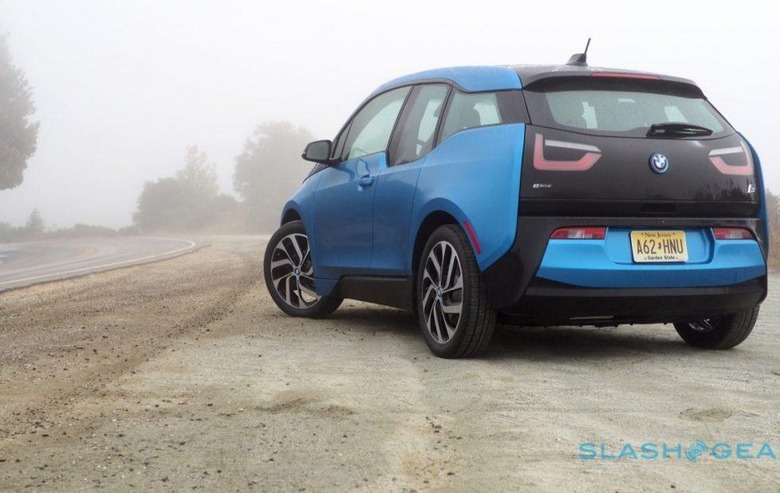 BMW has teamed up with Amazon to integrate Alexa into its vehicles, enabling drivers to use the digital assistant for playing music, getting directions, and more. Alexa will be arriving in both BMW and MINI vehicles sometime around next summer, marking the latest expansion for Amazon's popular assistant. Of course, no separate app will be needed to use the in-car Alexa.
The two companies announced the plans during Amazon's event today, explaining that voice is a simple and natural way for someone to interact with their car. Voice control and smart systems are becoming increasingly common in vehicles, and Alexa marks the latest option as far as this automotive tech is concerned. BMW will use the assistant in vehicles for the US, UK, and German markets.
Last year marked the launch of the BMW Connected skill for Alexa; this latest decision builds upon that, says Amazon. Thanks to far-field microphones that will be installed in the cars, drivers will be able to ask Alexa for all sorts of assistance while on the road: locating the newest coffee shop, checking the weather, finding directions, placing a call, pulling up an audiobook, and more.
Talking about the announcement, BMW's Dieter May said:
By making this step and integrating Alexa into our models from 2018, BMW and MINI will form a more intrinsic part of our customers' digital lifestyles. Voice control first featured in BMW Group cars many years ago, and we are now enhancing its functionality by adding a digital ecosystem, which will open up all sorts of new possibilities that customers can access quickly, easily and safely from their car.