BMW Vision Future Luxury Concept: smart displays for all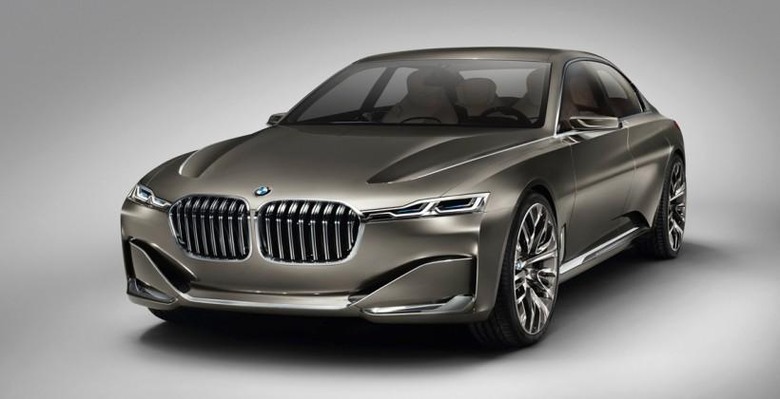 The BMW Vision Future Luxury made its debut at the 2014 Beijing Motor Show. It's a car high on innovative technology, banking on pioneering lightweight engineering concepts and premium materials always valued in a flagship BMW. Going by the styling and the length of the rear doors, this is a very large car that sports efficient design as well as an advanced user interface.
The car is predominantly lightweight thanks to the extensive use of carbon fiber. As explained by the automakers, they have used the principle of subtractive modeling to design the car. What this means is that specific geometry and functions of an individual element are fashioned from one and the same layered composite structure, encompassing many different levels and materials. BMW's Air Breather system is integrated behind the front wheels lending accents along the lower portion of the doors.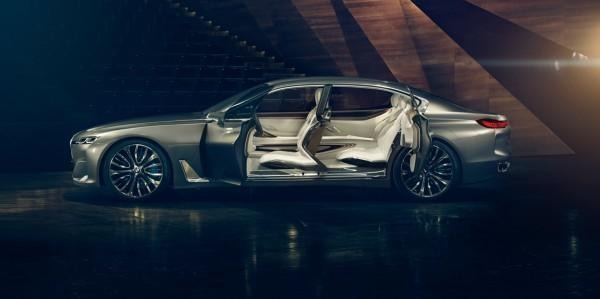 The Vision Future Luxury has four doors and the promise of ample seating space for all four occupants. Up first is a dominating front grille, which seems to be more overstated than any BMW we have seen. It is narrower and leads up to the hood.
The sharp and thin headlights use BMW's Laserlight technology and the organic LED (OLED) elements are employed for the taillights, making way for a new treatment to the L-Shaped lights.
Keeping the concept aligned with the next generation of technologies, the car features a new head-up display that projects information directly in the driver's line of vision and onto the road. The information projected highlights buildings, traffic signs, or hazards.
The rear-seat occupants have access to two detachable Touch Command Tablets that communicate with the front displays and also with the BMW ConnectedDrive services. There are two other seat-mounted displays for rear-seat occupants. The front passenger-side seat has its own Passenger Information Display, separate from the driver's display.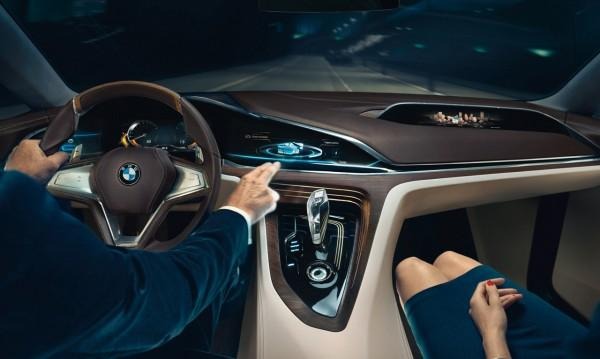 This concept is packed with a multitude of features that make it cutting edge in design – meanwhile, power details have been left grey and shady. What we do know is that it has an electrified setup thanks to the eDrive badge on the trunk, while exhaust pipes suggest a plug-in hybrid system.
VIA: Autoblog