BMW to show off i3 Urban Suite at CES 2020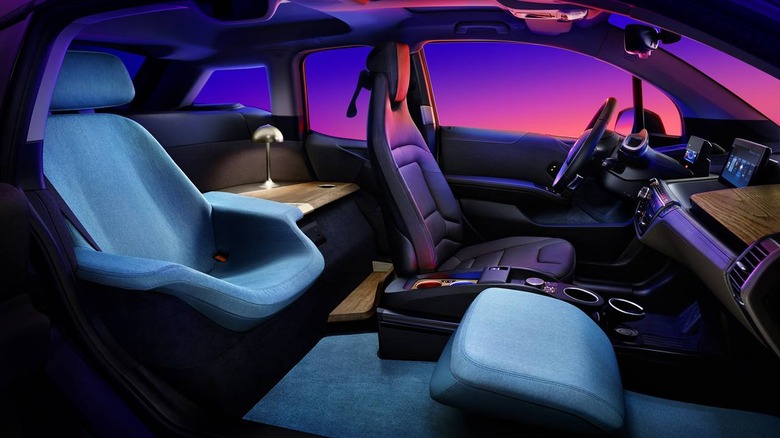 BMW will be showing off the i3 Urban Suite EV at CES 2020. The new car is tailored entirely to the passenger's needs. The vehicle was designed to be a place for relaxing and enjoying in-car entertainment or focusing on work in a laid back setting. To achieve this, BMW completely changed the inside of the car.The i3 Urban Suite removes the front passenger seat and puts the passenger into the rear area. The front passenger's seat is replaced with a large footrest, and the back seat is a single large and comfortable unit with a table next to it. The screen flips down from the headliner, and the car creates a personal Sound Zone.
The car was built with sustainability in mind using fabrics with recycled materials that come together with certified wood and olive-tanned leather. The floor mats are made from recyclable materials that can be fed back into the material cycle when needed.
The sustainable materials used inside the vehicle complement the electric zero-emissions powertrain used in the i3. BMW is converting a fleet of standard BMW i3 cars into Urban Suites in Munich that will be sent to Las Vegas for CES 2020. The cars will be seen cruising the city streets.
BMW says that anyone who wants to be chauffeur-driven to their destination can use a special app to order one of the BMW i3 Urban Suite cars. The trip will give the passenger a first-hand experience of the BMW group's innovative mobility concept, says BMW. The automaker aims to show that luxury travel in the future has nothing to do with the vehicle size.