BMW Shows Off Refreshed 3-Series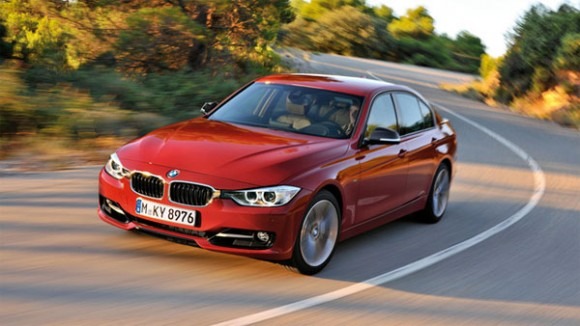 I have never been a huge BMW fan. I can certainly appreciate the M versions that the car company puts out with nice performance. Overall, I find the brand a bit boring personally. Still, it's always cool to see the refreshed vehicles that will be coming to market soon. At this point, we have a few pics of the normal 3-Series cars that are lighter, yet lower and wider. The updated rides include the 328i, 335i, and 320d.
The cars are getting a 4-cylinder engine marking the first time that the 3-series will get a 4-cylinder since the 1999 318ti. The new cars will also get a stop-start feature that works like a hybrid to increase fuel economy. There will also be an available 8-speed automatic transmission too. The car is 88 pounds lighter, 3.66" longer overall, and 1.96" longer in the wheelbase.
The slight extra length and width gives a bit more leg and knee room. There will be three different trim packages offered with the new car. An M version will also be coming. I wonder if it will get the 8-cylinder that the current M3 has or if it will go back to a turbo 6. What do you think? It's very hard to see a difference in photos compared to the older car.
[via Jalopnik]