BMW Power eDrive 5 Series GT rocks 670hp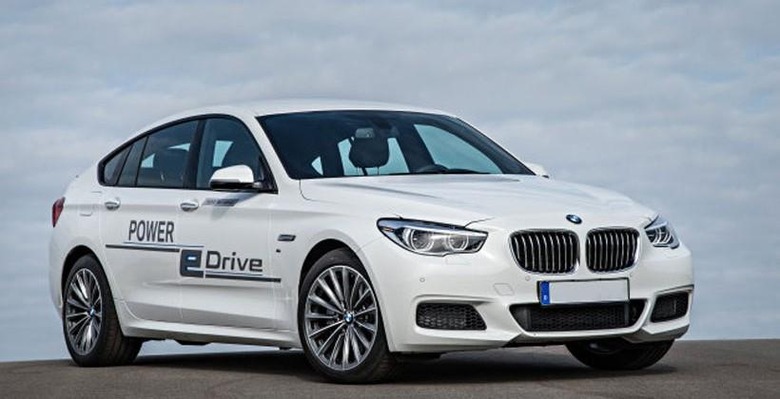 BMW has unveiled a new concept car at an event in France that brings some serious power to the green crowd looking for a luxurious plug-in hybrid vehicle. The car is called the BMW 5 Series GT and its plug-in hybrid powertrain has 670hp. The Power eDrive hybrid system has a 20 kilowatt-hour lithium ion battery pack that powers a pair of electric motors.
Along with the electric motors and battery packs, the car also uses a 2.0L 4-cylinder TwinPower Turbo gasoline engine from the Efficient Dynamics engine family. The car can travel on electricity alone for 22 miles when the battery pack is fully charged.
The combined power output of the hybrid drive system is 245hp and 295 lb-ft of torque. BMW says that the car has average fuel consumption of 140 mpg imp and CO2 emissions are 50 g/km. When the vehicle is used in electric mode, it has a top speed of 74.5mph
0-62 mph performance of the car with the combined gas and electric systems is rated at less than 7 seconds. BMW manages heat output of the electric motor using a liquid cooled inverter. Drive torque from the engine and electric motors is sent to the rear wheels and the car uses an 8-speed automatic transmission. BMW says that the car is purely a concept at this time.
SOURCE: Autoblog