BMW M6 GTLM Commemorative 100th Anniversary Liveries Unveiled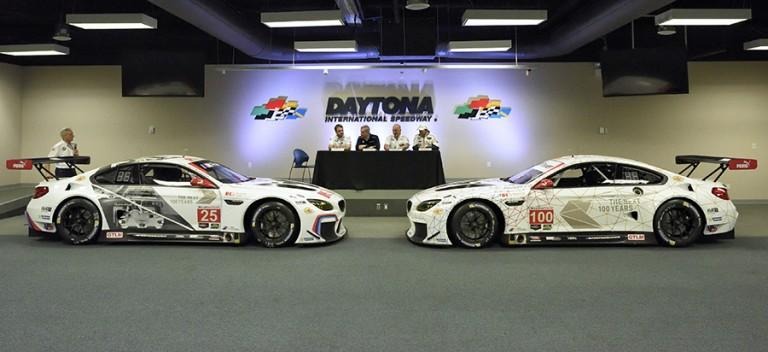 BMW Team RLL has taken the wraps off a pair of BMW M6 GTM commemorative 100th anniversary liveries, one to be featured on one of the M6 machines in honor of the BMW 3.0 CSL's 1975 racing season, and the other to feature on an M6 with a "design that looks to the future." However, both the designs center around a new icon BMW developed specifically to point toward 100th anniversary milestones; the maker's upcoming Centenary Event on March 7 will be themed around "The Next 100 Years."
One of the M6 race cars will race with the number 25; that car's signet features four segments, each showing "images of a historically significant race car," according to BMW. The first of those four cars is the aforementioned No. 25 3.0 CSL, a vehicle that earned the auto maker it's first big US win back in 1975. The other images will feature the BMW 1 from '80 and '81, the V12 LMR that won races in '99, and the M3 GT from 2011 and 2012.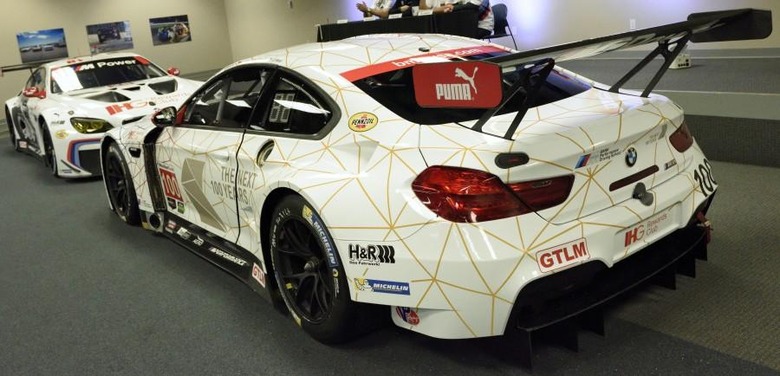 Then there's the second M6, which is racing with the No. 100 and a livery designed with the future in mind. As seen in the pictures, this design includes a lattice element, the purpose of which BMW teases "will become clear later this year." The lattice includes a new 3D effect made in part with reflective vinyl that'll play well with lights at the Rolex 24 at Daytona.
The Rolex 24's green flag arrives at 2:40PM this upcoming Saturday. The first two hours of coverage will be aired on Fox Sports 1 starting at 2PM for those who are interested, and will shift to Fox Sports 2 at 4PM and back to Fox Sports 1 at 7PM.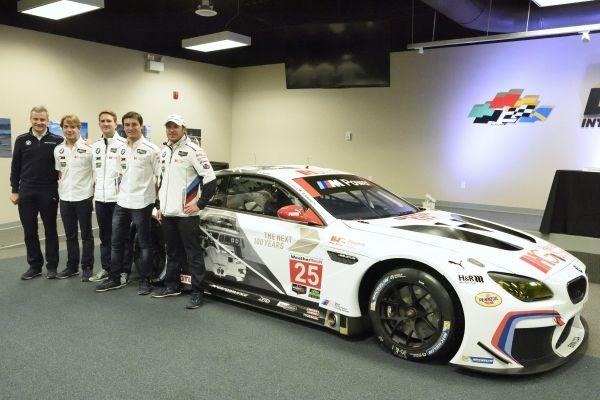 In addition to BMW, Audi announced yesterday that it has a four-car R8 LMS GT3 lineup for the WeatherTech SportsCar Championship opening race. SlashGear's Vincent Nguyen is reporting live from Daytona.