BMW M3 CS is the lightest and meanest factory M3 in the land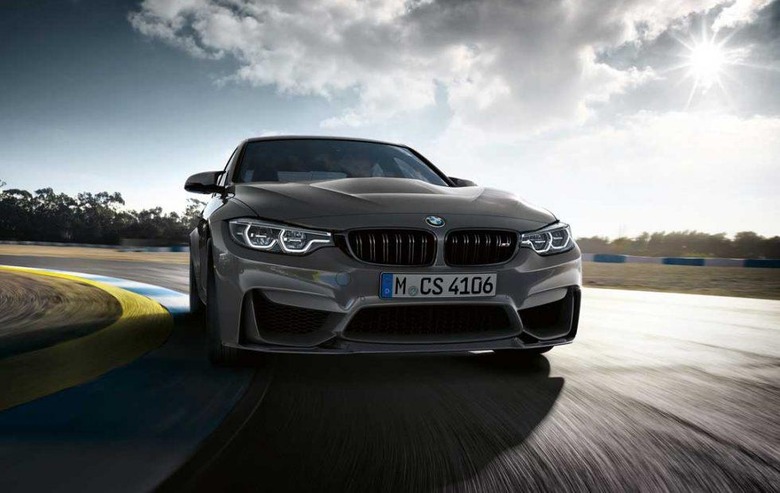 BMW has introduced the very first ever M3 CS and the car is lighter, better handling, and has more power than the normal M3. The M3 CS sheds 110 pounds of weight thanks to using carbon fiber reinforced plastic for the roof, front splitter, rear diffuser, and Gurney Flap. The Gurney Flap is made of exposed carbon fiber for style.
The car is very limited edition with only 1,200 units produced globally and out of that number only 550 of the cars will make it to the US. That means these cars will be rare. BMW fits the M3 CS with a special dual-branch sports exhaust system that has four outlets in the rear diffuser. The driver can control the sound from the cockpit.
The 3.0L inline M TwinPower turbo six gets a bump in horsepower by 28 and torque by 37 lb-ft for a total output of 453hp and 443 lb-ft torque. BMW says that the power bump means the M3 CS hits 60mph in 3.7 seconds and has a top speed of 174 mph. BMW tweaked the suspension as well for better handling.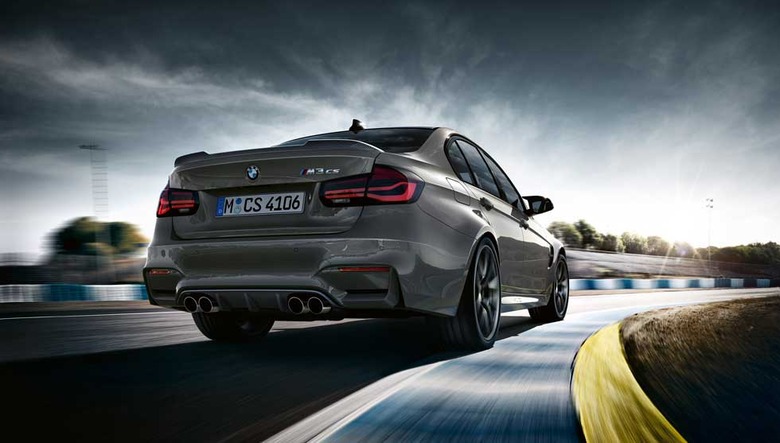 The interior of the car is special with lots of Alcantara and two-tone leather in Silverstone and black. The start/stop button is red. Despite its sporting nature, the M3 CS does still get nice features inside. Those features include M sports seats, automatic climate control, and a special version of the Harman Kardon surround sound audio system.
BMW says that pricing for the car will be announced closer to launch. The normal M3 starts at $64,000, expect this limited edition hopped up M3 CS to cost a lot more than that. Buyers will be able to order the car starting in May 2018.
SOURCE: BMW