BMW i3 Caught On Video In Cold Weather Testing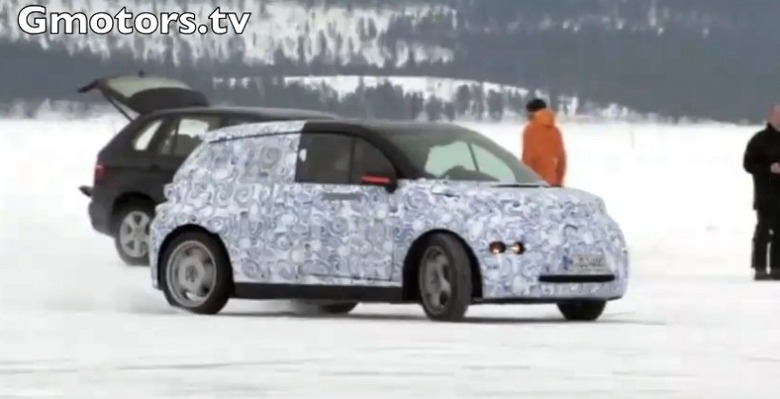 A video has surfaced of the BMW i3 that gives us a first look at the car in action as it is driven around for cold-weather testing in Sweden. The rear-wheel drive i3 slid and drifted all over the track as the test driver sped it around pushing its limits on the icy conditions. The vehicle is due out in 2013 and will be an all-electric city car by the German manufacturer.
The i3 will have a 150-horsepower electric motor driving an aluminum body over a carbon fiber-reinforced passenger compartment. On a full charge the small car has a range of 124 miles and can get up to 90 mph. BMW expects to sell 30,000 units of the premium i3 per year but no pricing information is available yet.
The video looks like the car is pretty fun to drive and has plenty of power for the small body. The BMW i3 will be a pricier alternative for those who want to save the planet while still purchasing a status symbol brand.