BMW gouges buyers by charging $80 annually for Apple CarPlay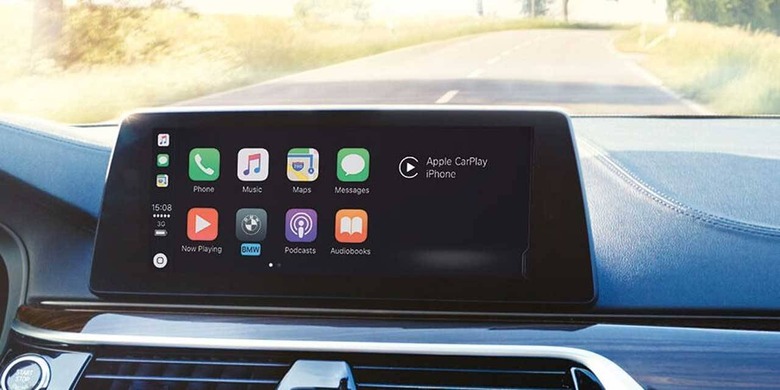 Apple CarPlay has been around for years now and is similar to Android Auto for Android device users. Apple CarPlay allows iPhone users to access some apps and phone content on the screen of their infotainment system. On every car brand out there, save BMW, access to Apple CarPlay is free. BMW has announced plans to gouge its buyers by charging them $80 per year for access to CarPlay.
Those who plan to keep their cars for a while can save money by going with a 240-month subscription for $300. For those wondering, 240 months is 20 years, or essentially a lifetime. The automaker has confirmed that the subscription service will go into effect starting with 2019-model-year vehicles.
Anyone who buys a new 2019 BMW will get the first year of CarPlay included and will have to pay to keep access down the road. Apple CarPlay will be available on all navigation-equipped BMW vehicles. Android users can't even pay for the right to access Android Auto on their BMW; there is no support for Android Auto at all.
BMW has announced that it plans on integrating Google Assistant and Amazon Alexa into its vehicles, but it is unclear if those services will be subscription-based. The move makes BMW the only automaker who charges for CarPlay as a subscription service. All other automakers either give CarPaly for free or offer access to it in an option package with no ongoing cost.
With automakers doing anything they can to shore up profits in a challenging automotive market, it remains to be seen if any other automakers follow BMWs lead. Perhaps BMW thinks that luxury car buyers won't mind plunking down another $300 for something that doesn't add to BMW's costs.