BMW ConnectedDrive expanded with Siri and S-Voice integration, more services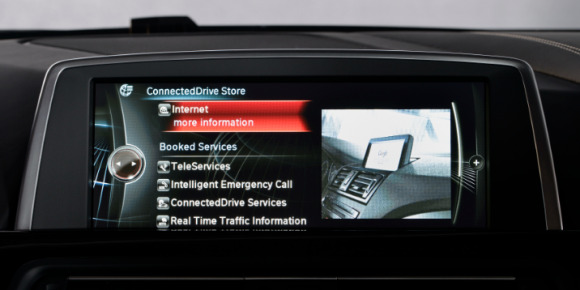 BMW has announced a plethora of changes coming to ConnectedDrive, among them being a variety of new features, some of them specific to the BMW i, and services that will be available for consumers to add. Among the changes for model year 2014 will be the integration of Samsung's S-Voice and Apple Siri as part of its overall voice command enhancement.
BMW iDrive will be updated to 4.2, and bring with it a variety of improvements to things like its connectivity, voice commands, navigation, Web access, and to Advanced Real Time Traffic Information. One particular change the announcement specifies is a new auto time-changing feature for those who drive into locations in a different time zone, and when Daylight Savings time rolls around.
In addition, just about all 2014 models will have BMW Assist, which has been around for over a decade and is already found on many current models. For the latest models, the service will include a decade of eCall emergency with Automatic Collision Notification. The feature, says BMW, extends beyond what will soon be required by law in some places, pointing out that the feature does such things as notify the associated call center when, for example, an air bag is deployed, including with the auto notification information about where, exactly, the car is located.
Navigation changes include an alteration to how addresses are entered into the software, which BMW says is done to make it more friendly for how US-based users are used to inputting addresses. The ability to exclude certain locations from the route is included, as well as color-coded indicators used to visually display road and traffic conditions, and those who subscribe to BMW Online will get improved Google search. There's also the addition of an iDrive controller with Touchpad for writing info.
Another change is standard concierge service, which can also be acquired as a standalone service if desired. Says BMW, the service is standard for 2014 V8 an V12 6 and 7 Series cars, while the majority of other models can nab it as a standalone service. With the feature, consumers can get assistance via either a Bluetooth-supporting smartphone or the SOS button in the car.
Hit up the link below for a full rundown of the roadmap.
SOURCE: BMW USA