BMW and The North Face reveal camper concept with advanced fabric shell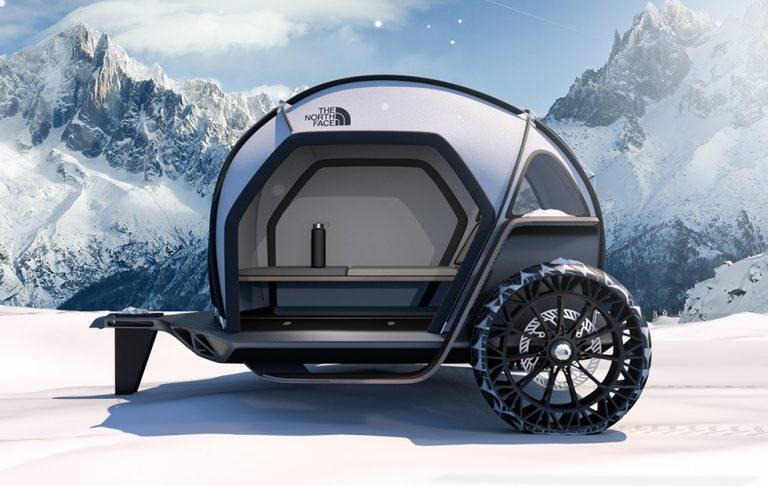 BMW has teamed with outdoor sporting company The North Face to develop a new type of teardrop camper trailer, one featuring a fabric outer shell showcasing The North Face's new innovation "Futurelight." This new fabric is waterproof, yet remains breathable, forming the camper's outer shell as one potential use for a material that can't be limited to just clothing.
A teardrop camper gets its name from the typically teardrop-shaped design. These campers are usually only large enough for one or two people; the small size makes them ideal for smaller vehicles, offering the best of camping and portability combined with the comforts of something more substantial than a simple tent.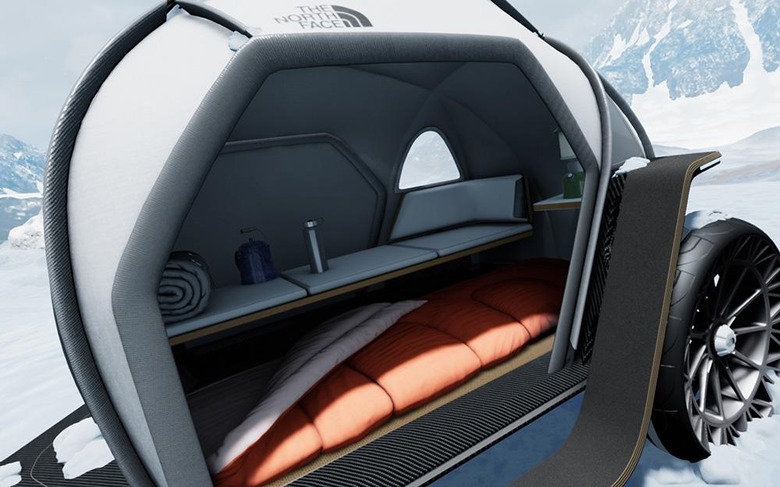 The Futurelight camper concept developed by The North Face and BMW's Designworks subsidiary features the same general shape, but more rounded and featuring a design that immediately catches the eye. The concept features an inner geodesic dome with The North Face's Futurelight fabric stretched over its exterior.
The camper is intended to showcase a particular potential use for the advanced fabric. The material is notable due to its nano-sized holes, which are the result of The North Face's Nanospinning process. The tiny holes are too small for water to enter, but air can still pass through the material, making it both waterproof but also breathable.
In addition to something like the camper, the fabric could be used in outdoor clothing intended to protect from rain and snow. According to BMW, the camper concept was inspired by the 2008 BMW GINA Light Visionary Model concept car. Unfortunately, the concept won't be brought to market, but The North Face will introduce its Futurelight fabric into its Fall 2019 products.