BMW and Adaia team up for rugged, satellite-connected Android phone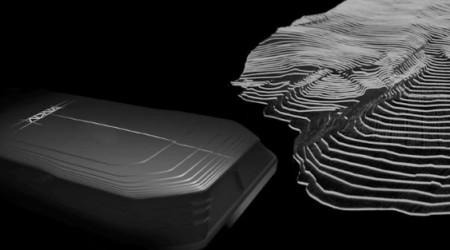 After being fed up with constantly breaking their smartphones due to a lack of ruggedness, a small group of people, including a couple folks from Nokia, started up Adaia to develop a rugged smartphone with satellite capabilities called the Blackcomb. It's a collaboration between Adaia and BMW, where the German auto company is handling the design of the phone.
As the description of the phone would suggest, the Blackcomb is meant for outdoorsmen and adventurers, including those that enjoy sailing, climbing, skiing, biking, snowboarding, kayaking, etc. And since most of these activities occur out in the middle of nowhere, where a cellular signal is usually never to be had, the Blackcomb will come with satellite connectivity for making phone calls and checking email, as well as calling for help in the instance of an emergency.
According to AllThingsD, Adaia consists of 16 employees, where around half of them are from Nokia. It's taken two years to make the prototype of the Blackcomb, and the company expects to begin testing out the device later this summer. Interestingly enough, the design of the phone was inspired by topographical maps, and the unique rigid design allows for a firm grip on the device, according to the company. However, they're not letting go of the look of the phone just yet — the teaser image above is all we get.
As for price, the Blackcomb won't be cheap. It'll be more expensive than a typical top-tier smartphone, but the company says that it will cost less than all the phones you've had to buy as replacements for broken ones. They certainly do make a valid case, and the company is marketing this new phone as the solution to rugged devices.
The Blackcomb is planned to be released at some point later next year, and specific details about the phone aren't yet known, including the screen size, and the hardware on the inside. However, if the phone isn't releasing until next year, the hardware that's running the phone now will certainly be obsolete by the time 2014 rolls around. Then again, rugged smartphones usually don't come with the latest and greatest hardware in the first place, but if we really wanted a rugged device, we'd rather get an iPhone 5 or an HTC One with an OtterBox case and call it a day.