BMW Active Hybrid e-bike has 62 mile range and gobs of torque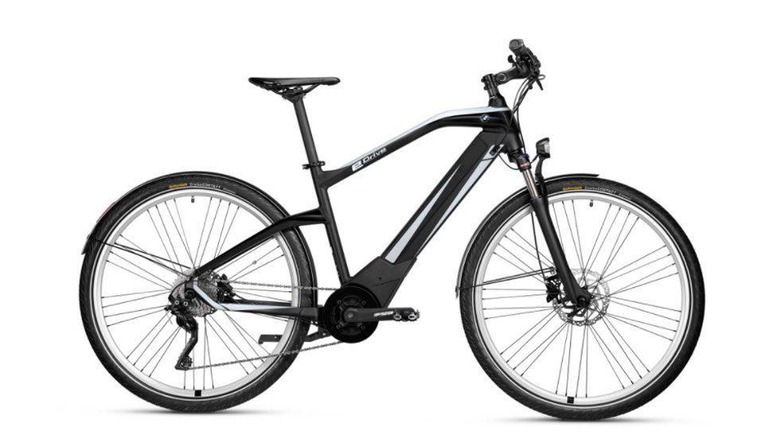 BMW has announced the latest ride that fits into its BMW Bike Collection. The bicycle is called the BMW Active Hybrid e-bike and it uses an advanced Brose electric motor that supplements the pedal power of the rider for less effort on long commutes. That electric motor has an output of 250W and 90 Nm of torque.
That torque number works out to 66 lb-ft and the pedal assist is good for 62 miles per charge. Power comes from a removable 504 Wh battery and the rider can adjust the amount of pedal assistance using the display integrated. There are four different power modes with ECO giving a 50% boost all the way to turbo with 275% boost to your pedal power.
The bike is able to go at up to 16 mph and the battery has a microUSB port and Bluetooth so you can connect your smartphone to the bike. The motor and battery are integrated into the frame of the bike. The bike also has mudguards and LED lights integrated for safety.
BMW offers the Active Hybrid e-bike in Frozen Black and Arctic Silver. The bike also has a fancy saddle that aims to be more comfortable and safe or riders. The seat has a short nose, a rising seat surface at the rear, and moving side wings for a stable seating position and better balance when pedaling and braking.
The seat also has three-zones of padding using 3D Skingel and Royal Gel. The seat also has a molded-in fiberglass handle underneath to help move the bike around. BMW is shipping the bike now to select BMW dealers priced at 3,400 euros, which is about $4,000.
SOURCE: BMW