BMW 4 Series Coupe unveiled with larger body and sportier design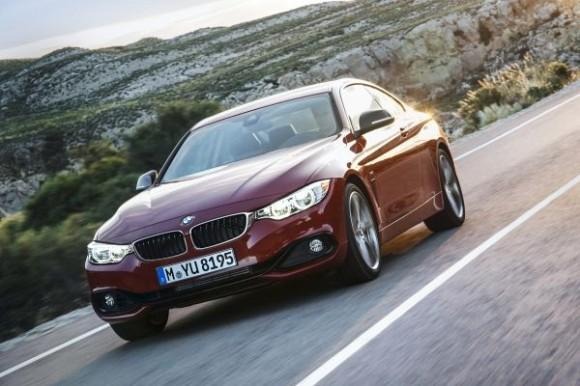 The BMW 4 Series Coupe has been unveiled, with the auto maker boasting that this fourth generation Coupe "embodies the very essence" of the segment, doing so with a mixture of new technology and design. The changes over the BMW 3 Series Coupe are numerous, including a larger body that sits lower to the road and air breathers, which cut down on drag and complement the sporty design.
The BMW 4 Series Coupe has a larger wheelbase and is wider than the previous Coupe offering, with the changes being substantial enough to make a visible difference in the stand-alone design. This is accompanied by a lower placement to the road, and the familiar double-kidney grille. One notable design change that we mentioned includes Air Breathers, which are positioned near the front wheel arches.
The Air Breathers are designed to reduce the drag on the vehicle in that location, which is an important element in conjunction with the design changes in width and lower ride. As for the interior of the next-generation Coupe, there aren't many details yet, except that it offers some of the same design elements as the 3 Series, as well as premium ambiance.
While both of those aspects are certainly eye-catching, the auto maker says the most "defining" part of this model is its driving and handling. According to BMW, improvements have been made by the engineers who designed it in the areas of agility, steering accuracy, and precision. There's a 50:50 weight distribution, as well as torque steer-free electric power steering. As well, due to the lower ride, the center of gravity falls beneath 500mm, the lowest of any current BMW car.
When the 4 Series Coupe launches, customers will be able to choose from a diesel four-cylinder engine, a gasoline four-cylinder engine, and an in-line gasoline six-cylinder engine. Regardless of the engine chosen, it will feature BMW's TwinPower Turb tech. As far as the transmission goes, there's also options for a six-speed manual and an eight-speed Sports automatic.
No word on pricing or release date yet.
SOURCE: BMW