BMW 3 Series Coupé 2006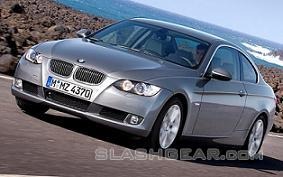 From September 2006,the new BMW 3 Series Coupé will be available in global markets. These include the BMW 330i Coupé (200 kW), the BMW 325i Coupé (160 kW), and the BMW 330d Coupé (170 kW) – all reflecting the principle of BMW Efficient Dynamics in every respect.
As an alternative to its six-speed manual gearbox, the BMW 3 Series Coupé will also be available with BMW's new six-speed automatic transmission. Keeping gearshift times extremely short, the new automatic transmission ensures an even more spontaneous response, enhancing not only driving comfort, but also driving dynamics.