Blynk camera takes pictures every second for up to 16 hours per charge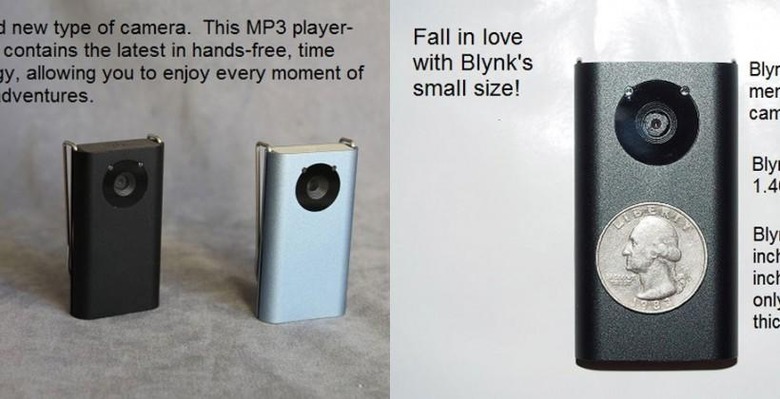 If you are like me and always get caught up in whatever you are doing at family event and forget to take pictures, the Blynk camera may be of interest. This is a tiny time lapse camera that is about the size of a small MP3 player. The device is designed to take time lapse photos on specific intervals that you choose.
Available intervals to choose from are every second, every two seconds, every three seconds, and every five seconds and up. If you shoot an image every second the battery is good for 16 hours per charge. If you opt for a picture every five seconds, it is good for 56 hours of use per charge.
The camera has 4GB of integrated memory. It is very compact at 2.5" tall x 1.5" wide x 0.5" thick. The camera weighs about 1.46 ounces, and it has a clip on the back for attaching to clothing and other objects. The camera is available in black, blue, or pink colors.
The battery has 400 mAh of power. Any of the three available colors are available for $129.95. The pictures that the camera takes are transformed into time lapse movies in .AVI format. The individual photos can be stored as JPEG images as well.
SOURCE: Lyfeshot