Bluetooth SIG Working To Get Low-Power BT Tech Into Smart Grids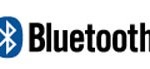 Bluetooth technology is in a wide array of technology products on the market today. Millions of Americans use Bluetooth every day and rely on it for entertainment, productivity, and safety. The Bluetooth SIG is looking to get Bluetooth tech embedded into the new Smart Grid devices set to be deployed in homes around the country.
A Smart Grid is a network inside a home that connects new smart electric meters with other meters and devices. The goal is to allow the homeowner to see how much power they are using and reduce that usage via monitoring. The Bluetooth SIG is specifically eyeing low energy Bluetooth for the Smart Grids because the tech can run in devices powered by small coin cell batteries for a long time.
Another big benefit of integrating Bluetooth into the Smart Grid in homes is that almost all of us already have devices in our house, including smartphones and computers, that work with Bluetooth. That means monitoring the electrical usage inside the home could be done right on your phone rather than having to invest in new gear.