Smartphones these days, especially the really expensive ones, have become super powerful they can almost do anything. Despite that, PCs still have an edge when it comes to sheer processing and graphics power. If only you could take that power and use it for mobile apps, mobile games most especially. That's pretty much the thinking behind the latest BlueStacks 4 release that promises to deliver a better smartphone gaming experience on a PC than on your high-end smartphone.
There are quite a few ways to run Android apps or Android itself on PCs and their purposes are just many. Some are meant more as development tools to test out Android apps before deploying to a device. Others run a full Android environment on top of Windows or macOS. Others, like BlueStacks, are designed with mobile gaming in mind.
That use case incurs some technical difficulties because of the layers that have to sit between the game that's designed for Android and the desktop operating system underneath. So when BlueStacks makes a boast that its latest release can deliver a better gaming experience than the Galaxy S9+ and iPhone X, that's definitely something. BlueStacks 4 was noted to have a 31.25% advantage over the Galaxy S9+ when running Lineage 2, 12.6% when playing the ever so popular PUBG.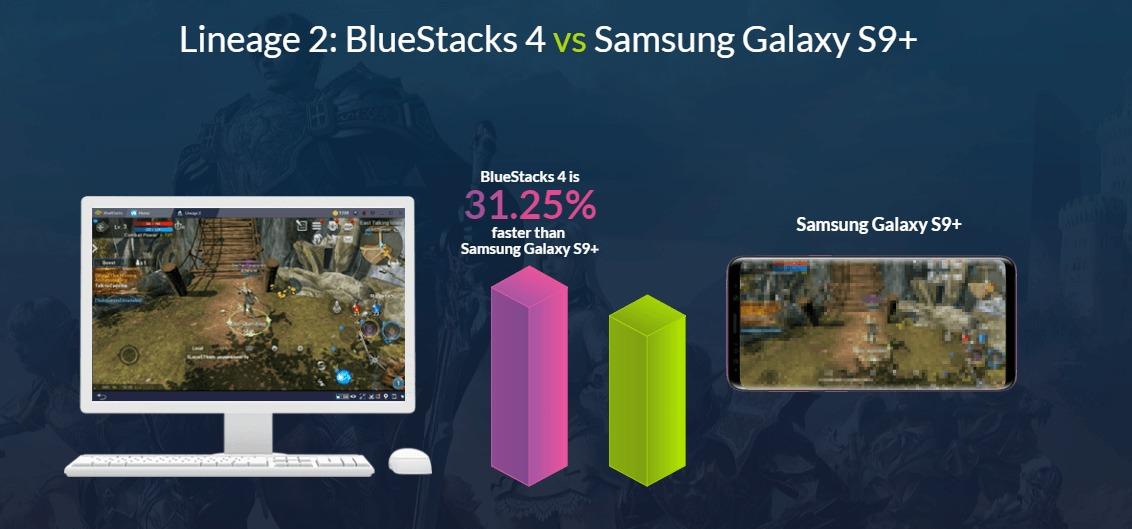 UPDATE: According to BlueStacks' press kit, the PCs they used for testing included the ASUS X555UB-NS71, a $650 notebook running on a 6th gen Intel Core i7 with 8 GB of RAM and a 2 GB NVIDIA GeForce 940M. This 2016 laptop already ran circles around the newer and pricier smartphones. No surprise that the other PC, the MSI GE63 Raider RGB, beat them all, albeit with a higher price tag.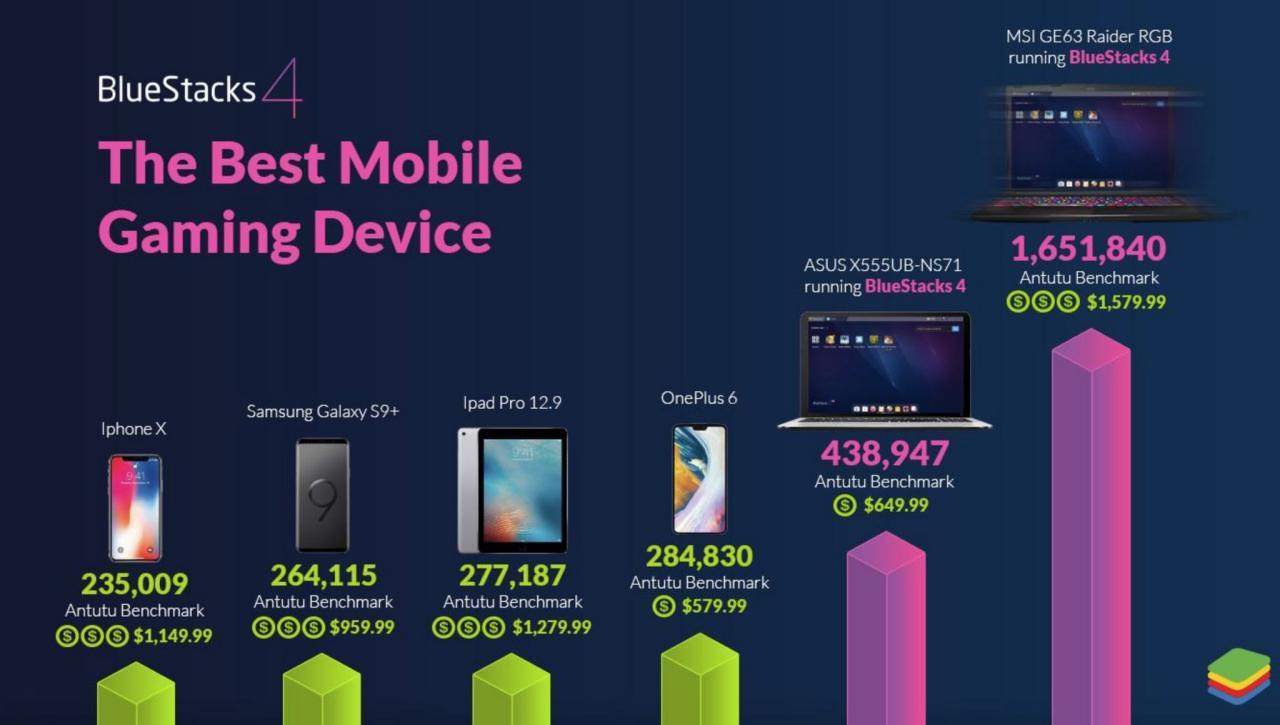 In addition to the performance, BlueStacks 4 also gives the Android-on-PC software a facelift, making the UI less cluttered and more streamlined. It does, however, give users even more options for customizing the appearance than ever before, with skins and even just wallpapers. BlueStacks is also running a new store with items, both physical and digital, you can buy with points.
There was a time when running Android apps on PCs seemed to be the latest obsession, but that has mostly died out thanks to the poor support Android apps have for non-touch input. But with mobile gaming becoming a multi-million dollar market, there does seem to be a resurgence of interest in playing those games with keyboard and mouse, sometimes much to the disadvantage of those who play using their thumbs.