Bluegrass Cellular to offer iPhone 4S from May 18th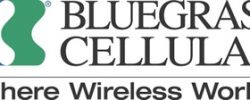 If you're jonesing for an iPhone 4S but don't want to tie yourself to AT&T or Verizon, why not try a local carrier? Bluegrass Cellular has announced that it will begin offering the iPhone 4S on May 18th. The pricing seem to be competitive too, with the phone costing $149 on a new two-year contract. There are three price plans to choose from, all offering the same 3GB of data, but varying in minutes.
Individual 200 will give you 200 voice minutes to use across any network, and 600 minutes of on-networking calling, and unlimited text messages. It will cost $64.99. The next plan up, Individual 550 will give you 550 minutes across networks and unlimited on-network minute for $79.99, and the highest tier plan, Individual Unlimited, is an all-you-can-eat affair for $99.99.
The $149 upfront cost will net you the 16GB 4S, although you'll be able to pick up the 32 and 64GB versions for $249 and $349 respectively. You'll be order to pre-order all the models starting today for delivery on May 18th.
It marks an increasing amount of carriers, both national and local, that are beginning to carry Apple's iPhone. Just last month, the iPhone 4S was made available on five regional carriers across the United States, and T-Mobile hopes to bring more iPhone users onboard its network by expanding HSPA+ service on the 1900Mhz band. The current iPhone doesn't support the 1700Mhz AWS band that T-Mobile currently uses for its 3G service.