BlueAnt S3 Compact Voice Answer Car Speakerphone Hands On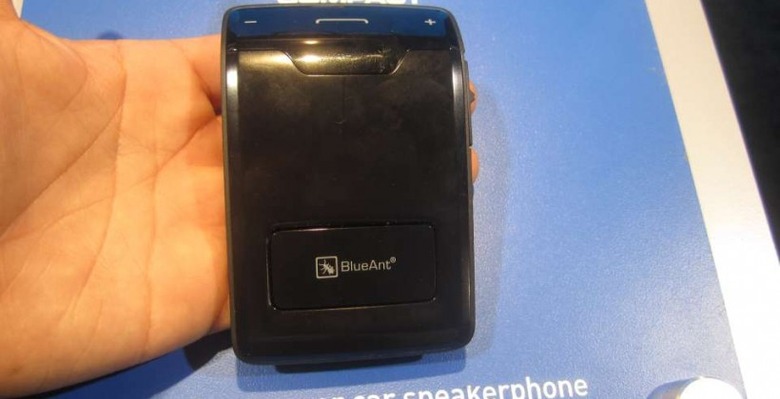 BlueAnt has managed to show up at the Consumer Electronics Show in Las Vegas with plenty of devices to show off. Continuing their focus on Bluetooth headsets and other devices, the company was happy to showcase their new S3 Compact Voice Answer Car Speakerphone. It's keeping with the compact design, but still packing in the features to make sure that potential customers are purchasing the device with everything inside.
With our hands-on time, the S3 device was pleasantly surprising in its construction. The device will still give you the ability to answer or reject phone calls with just your voice, and it has a simple, one-touch operation that will mean you'll be able to keep your eyes where it's important: the road.
It also comes packed with an advanced EQ, which delivers rich audio. When you receive a phone call, the little device announces who is calling, and there's even a vibration sensor that will automatically connect your BlueAnt S3 Compact with your phone when you get into your car. The company pointed out their two year replacement warranty as well.