Blue Origin may start taking tourists to space in early 2019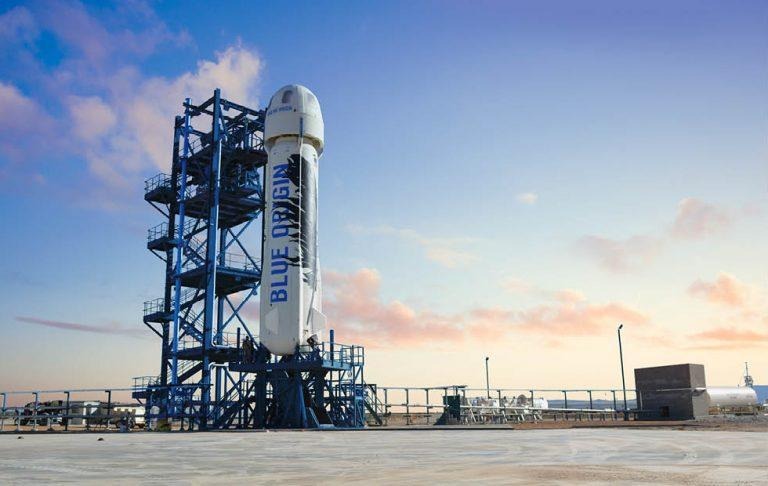 If you dream of space, Jeff Bezos' Blue Origin is about to make you very happy. The company plans to kick off its space tourism business in April 2019, giving non-astronauts the chance to take a trip into space via a Blue Origin rocket. This isn't the first time the company has discussed plans to offer tourists a seat to space, but it does provide the most recent time frame on the plans.
Space tourism promises to be a hot industry one day, something made possible by the growing capabilities of private space companies like Blue Origin and SpaceX. We're not quite there yet, but according to recent statements made by Blue Origin CEO Bob Smith, we may be less than two years away from such an event.
Smith mentioned the April 2019 launch date during the first meeting held by the National Space Council, which has been revived by the Trump administration. Pence issued a long statement about the administration's space goals yesterday ahead of the council's first meeting in about 25 years.
Blue Origin had originally planned to start its space tourism business in 2018, but the updated timeline reveals that the company needs more time. There's good reason to anticipate that the April 2019 plans may themselves be delayed in the future, but it's worth hoping regardless. This puts the space tourism plans 18 months from now.
This is contrasted with SpaceX's own debut of space tourism; the company wants to take a pair of tourists into space in late 2018. How extensive Blue Origin's plans are for its debut space tourism isn't clear, though the company plans to heavily focus on that market, at least based on past statements. How much these tickets will cost hasn't been stated; though the plans are to eventually make such tourism affordable for the average person, it is likely that initial trips will be quite pricey.
SOURCE: CNN