Blu-Ray Players get benchmarked : PS3 smokes em' All!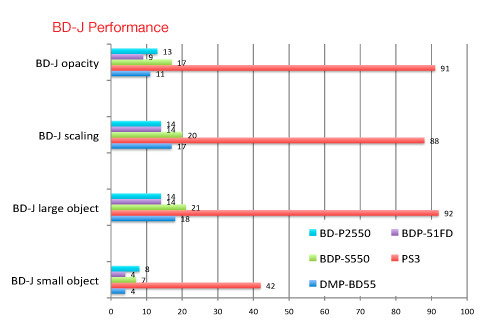 If I keep coming on PS3 superiority on handling Blu-ray materials, I might get flamed with fanboyism. May be it is better if I state the opposite first. Why PS3 is not a good standalone? PS3 is loud, the noise tops my projector runs at high beam mode. Bluetooth remote sucks, additional IR dongle requires to add PS3 on Universal remote control. Hardware constraints; no multichannel audio support on analog output, advanced audio codec limits on LPCM though HDMI. Last but certainly not least, it's awfully ugly!
But truth hurts; we've seen how PS3 leads loading time in a small group test, here's another victory for PS3 fans – An exclusive Blu-ray player benchmark test from Blu-ray.com – The dreadful beast once again crowns the best in system booting, disc loading and operation. It is not only stands out among 12 Blu-ray players in test, but performance trumps contestants in Blu-ray Disc Java department by a large margin.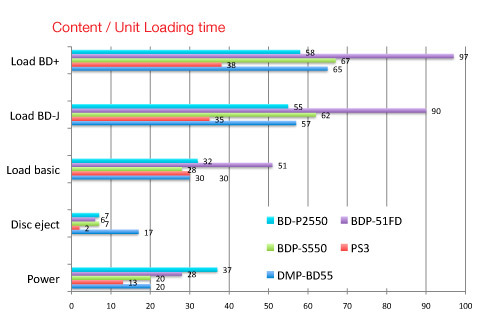 No surprise there, the results reflect the superiority of cell power processing in comparing with hardware-based units. The best-equipped standalone can't even come close to the level of PS3 achieved; on the other hand, user has to deal with cooling noise works against the excessive heat resulting from the cell processor.
Test in question didn't cover audio quality or image reproduction in legacy DVD upscaling or blu-ray disc, but unit's ability to handle intensive Java content and interactive menu. You can visit Blu-ray.com to see more information on how the test was conducted and categorized.