Bloodhound land speed record vehicle gets new HQ and paint job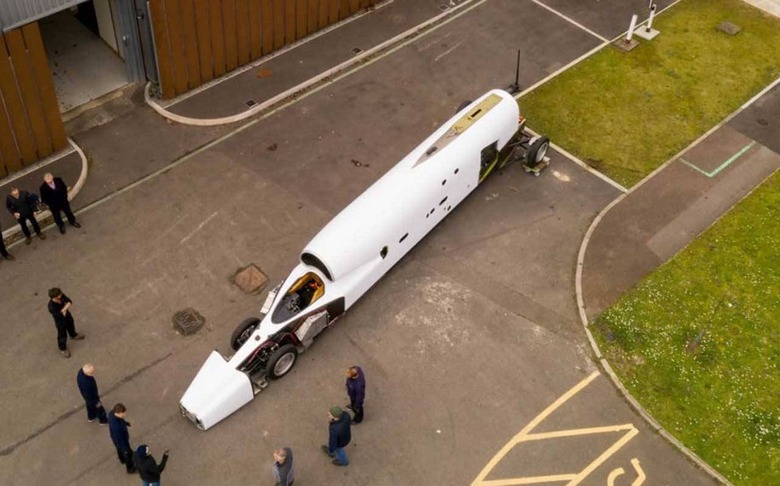 The Bloodhound land speed record vehicle has been in the works for many years and has yet to set a record. The team behind the Bloodhound have had setbacks including issues with funding and sponsors. A new sponsor has come in and aims to make the team more financially stable.
With a new sponsor comes a new vehicle HQ that is in the middle of a college campus. The vehicle was formerly known as the Bloodhound SSC and will now be known as the Bloodhound LSR with LSR standing for Land Speed Record.
The new owner is Ian Warhurst, CEO of Grafton LSR Ltd. The new team is focused on completing the jet and rocket-powered car and moving to the high-speed testing phase of the program as soon as possible. The vehicle had its first public testing in October when it hit speeds of 210 mph.
The home for the team is the SGS Berkeley Green University Technical College at the Gloucestershire Science and Technology Park. The car will also get a new red and white livery to celebrate the new team.
Bloodhound's new HQ has a 975-square meter workshop facility. Warhurst has said that he intends to let Bloodhound "off the leash" to see how fast the car can go. He also promised enough money for the team to hit deadlines it sets.