Blood Type Racing produces 1000bhp Hyundai Genesis for SEMA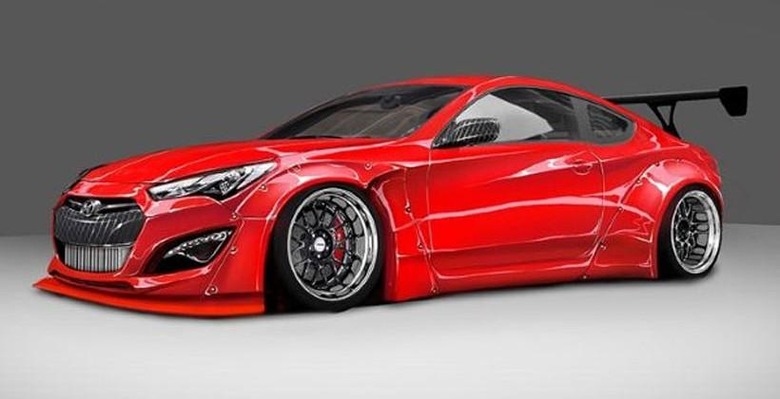 A car tuner in Chicago has a car that it has been working on that will be on display at SEMA in Las Vegas. The car started life as a normal Hyundai Genesis and has been transformed into something much more. The tuner is called Blood Type Racing, and the massively changed Genesis produces 1000bhp at the crank. At the wheels, the car has 800hp, which is a massive amount of power for a car that started life with a normal 2.0L turbo four-cylinder engine.
The company is keeping some of the specifications of the car under wraps, including performance numbers. What we do know right now is that the BTR Genesis had its 2.0L turbo four punched out to 2.2L for starters.
The engine was then fitted with forged rods, new pistons, Darton cylinder sleeves, racing head gasket, stainless steel valves, and new springs. BTR then put special GSC Stage 2 cams, ARP studs, and ARP flywheel bolts under the hood.
The car breathes through a custom intake manifold and to keep the powerful engine in place, new engine mounts were added. The ECU was custom tuned and all the power comes from a Precision Turbo that is much larger than the standard turbo. A bunch of other components went into the car under the hood and on the body to make it look like a ride with 1000hp. We are hoping more details on performance come when the car goes on display November 4 in Las Vegas.
SOURCE: Top Gear