Blocks modular smartwatch finally goes on sale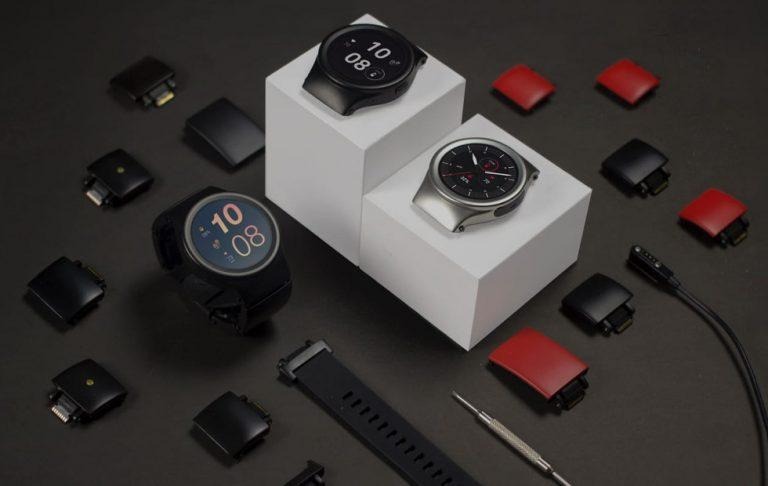 It was a dream 3 years, perhaps more, in the making. It started around 2014, when Phonebloks revealed its aspirations for a modular smartphone. But while that dream has long since died (replaced by a different form of "modular" in Motorola's Moto Mods), the smartwatch version of that idea has persisted and, against all odds, survived. Now Blocks, the world's first modular smartwatch, has finally launched for anyone to purchase. Provided you can justify a $259 Android, not Android Wear, smartwatch.
The idea of a modular smartwatch is indeed an odd one. Even odder than a modular smartphone. Considering the size and relative simplicity of a smartwatch, it is not modular in the sense of swapping out core parts. Instead, you swap out parts of the strap.
As with Moto Mods, you are essentially just swapping out additional features, not core functionality. Currently, there are only six available modules but Blocks plans on having at least 18, preferably more. The current set includes an environment sensor, a heart rate monitor, GPS, an LED light, a programmable smart button, and, perhaps what will be everyone's favorite, an extra battery.
The Blocks smartwatch hardware itself is a bit less exciting, perhaps aside from the fact that it uses a rarely seen MediaTek MTK6580M system-on-chip. It has 512 MB of RAM and 4 GB of internal storage. Curiously, it runs Android 8.0 Oreo, not the Android Wear variant.
And now for the fine print. The base Blocks smartwatch alone costs $259, which only provides the most common functionality you'd find in smartwatches today, sans GPS. Each module cost an additional $35, bringing the total up to $469 if you want all six. While there are two color choices, Gunmetal Black and Sunrise Red, there is only one design, which could limit the appeal of this already eccentric wearable.