Blockbuster Total Access to include video game rentals from the mail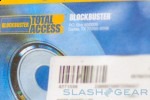 I'm on the verge of canceling my $34.99 per month Blockbuster Total Access, it's the most pricey movie rental program on the market, and frankly, I haven't got the time to watch a single movie from the last couple months. But the company announcement today of a pilot program might changed my mind; coming next quarter, they will add video game rentals to the Total access package for the expenses of $5 more.
Blockbuster Total Access allows online renters to either return movies (DVD and Blu-ray) through the mail or exchange them at its brick-n-mortar store for free movie rentals. Most of the plans are much expensive compare to Netflix, but the redeem part still hold some of the loyal customers from switching to the 'Red Envelop'.
With the additional program, subscribers will soon be able to rent video games from the mail for their PS2, PS3, Xbox, Xbox 360, as well as the Wii video game consoles. Currently, video game in store exchange is available for half-price, and it's time sensitive, one has to return the rental in a specific time frame. The announcement also put Blockbuster leapfrog ahead of Netflix and GameFly, as they will be the only one that's offering both video game and movie rentals from the mail.
The down side is you probably have to wait months to get a new hot release game out in the mail, I'm sure you been there. However, initial rollout will start in the second quarter of this year, and only available to limited number of subscribers. A full blown service may be available by the second half of the year. They must have thought of title availability, and will launch pilot program to test its response.