Blockbuster OnDemand headed to Samsung devices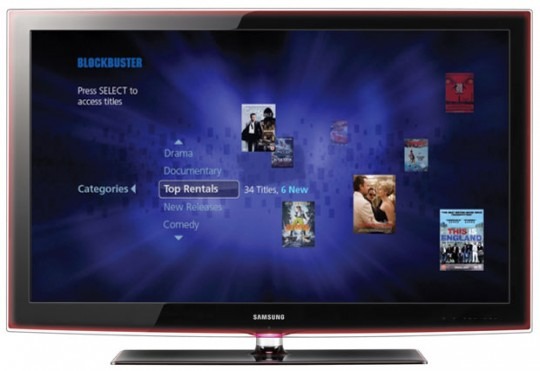 It seems many companies are teaming up these days, especially when it comes to providing streaming content to various devices. And Samsung is no different, since they've teamed up with Blockbuster today to make the rental company's online movie library OnDemand service available to Samsung device users.
Numerous Samsung products will gain access to this movie library including Samsung HDTVs, Blu-ray players and home theaters. Specifically, it's the Blockbuster OnDemand service that will become accessible with Blockbuster titles getting preference in the store site.
The new service will allow you to search for movies, browse titles, read reviews and watch trailers. You can control the entire service with your remote and no computer is needed. New products with OnDemand compatibility will be released in the fall, but some current items like Samsung Plasma and LCD HDTVs above the 650 Series and LED HDTVs above the 7000 Series can access the new streaming content now with downloadable firmware.