Blockbuster launches new Android app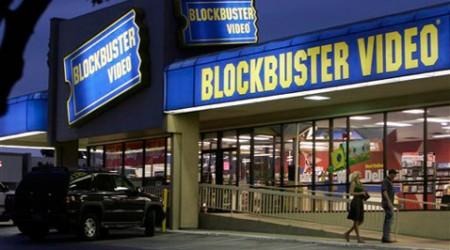 Blockbuster was once the largest movie rental company in the country. The company has seen its popularity decline significantly in recent years as more and more people move to streaming movie rentals and mail-order services from Netflix and others. Blockbuster has closed many of its locations around the country, but there are still some Blockbuster movie rental stores around and the company also runs a mail-order rental service.
Blockbuster has announced a new Android app is available to allow movie fans to search for title availability at local Blockbuster rental stores. The app also allows Android users to browse movie and game titles as well as manage their Blockbuster By Mail account. I wonder how accurate in-store availability will be with this app.
The Blockbuster Android app is designed to work with Android Gingerbread and later and is available for download at no cost on the Google Play and Amazon app stores right now. The app also allows users to search movie and game titles for synopsis, list of actors, available formats, and more. Films can also be sorted by title, actor, and genre.
The app also allows users to add, remove, and organize their mail order queue. The app can also act as your in-store membership card eliminating the need for a physical card to rent movies. Other features include a service to find your local Blockbuster store and users can navigate in English or Spanish. Blockbuster plans to update its iOS app later this quarter.