Blockbuster announces set-top box plans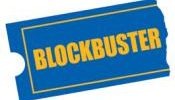 Although just a rumor before, we can now confirm that Blockbuster will be building a set-top box that can stream movies to your TV in digital format. In fact, if all goes well, we can expect a release date sometime in the holiday season, which is swiftly approaching.
This new set-top box will be used in conjunction with the company's Movielink rental service, though we're not sure on specifics yet. However, the official announcement does point to the company becoming forward-thinking. It also appears to be an attempt to respond to the Roku player and the Xbox 360, both of which can stream digital movies. Along with the box itself, Blockbuster is also working on amping up support for streaming movies on IPTV hardware that have Intel chips inside.
It's about time Blockbuster did something along these lines. The act of physically renting a movie has become less and less popular, so the set-top box idea was born more out of necessity than industry.