BlizzCon 2017: Everything huge announced today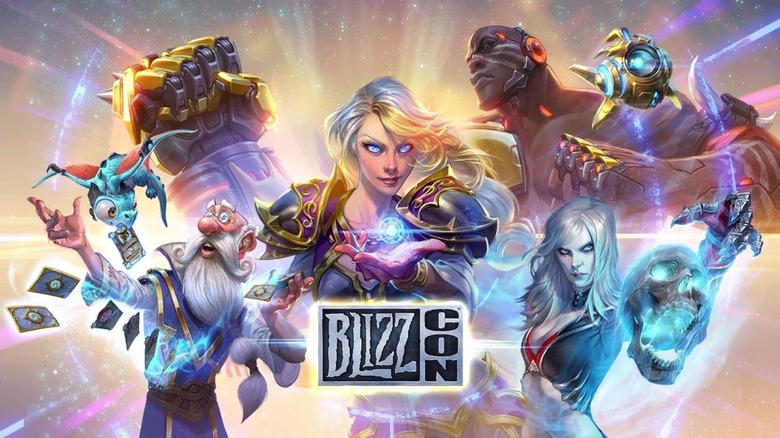 Today is the first day of BlizzCon 2017 and, as it has done for every BlizzCon previously, Blizzard kicked off the show with its opening ceremony. It's during this ceremony that Blizzard talks about what's coming up in its games, and this year it certainly didn't disappoint. In fact, save for Diablo 3, Blizzard had something big to announce for each game in its catalog.
Blizzard CEO Mike Morhaime started the reveals by announcing that Starcraft II will soon be going free-to-play. Players who have yet to purchase any StarCraft II campaigns will get Wings of Liberty for free, while those who already own Wings of Liberty will get its follow-up, Heart of the Swarm, for free instead. Starcraft II's full ranked ladder will be completely free for all players, while all co-op commanders will free-to-play up to level 5 for everyone as well.
While that means the meat and potatoes of StarCraft II will be free no matter what you own, you'll still need to pay for any campaigns you don't already own should you want to play through those. Blizzard says it will be offering all existing single-player content in a bundle for $39.99, though the campaigns will be available separately for $14.99 each. StarCraft II goes free-to-play on November 14, so get ready for that.
On the Heroes of the Storm front, we learned that Hanzo from Overwatch and Alexstrasza from World of Warcraft will soon be joining the roster of playable characters. Hanzo, unsurprisingly, will be a ranged assassin while Alexstrasza will be a support hero, capable of transforming into her dragon aspect form when the need arises. Blizzard also teased a gameplay update for Heroes of the Storm coming in 2018 that will bring sweeping changes to matchmaking, stealth heroes, mercenaries, and more.
As expected, Overwatch will be getting a new hero as well. Her name is Moira, and although we don't know very much about her at the moment, her cinematic reveal trailer certainly suggests that she'll be a formidable support hero within the game. Overwatch will also be getting a fourth-wall breaking map called Blizzard World, which a hybrid theme park map based on Blizzard's other properties.
Jumping over to Hearthstone, game director Ben Brode took the stage to reveal a new expansion called Kobolds and Catacombs. This expansion will add 135 new cards to the game, along with a new "roguelike" mode called Dungeon Rush, which tasks the player with fighting their way through a group of difficult encounters using only the cards they're given. It sounds like an interesting replacement for single-player adventures, which were axed when Blizzard switched to a new release schedule for Hearthstone earlier this year.
Finally, we come to World of Warcraft. Most people were expecting Blizzard to announce a new WoW expansion at BlizzCon, and the company did just that. The new expansion is called Battle for Azeroth, and it takes us back to the core Alliance vs. Horde conflict that has been central to the Warcraft series since the very first game. As always, the cinematic trailer Blizzard debuted for Battle for Azeroth looked awesome, and you can check it out below.
However, that wasn't the only thing Blizzard had on deck for World of Warcraft. After much demand from fans, Blizzard also revealed that it will soon launch legacy servers for the game under the banner of World of Warcraft Classic. Not much is known about these vanilla servers just yet, but you can bet that it has longtime fans excited despite the lack of details.
Blizzard didn't dive into too much depth about any of these new features and expansions – that will come later this weekend during the various panels and deep dives during BlizzCon. In other words, even though details are slim right now, it won't be long until we find out more. Which of today's announcements have you most excited? Head down to the comments section and let us know!