Blizzard reveals Nerf Overwatch D.Va pink blaster joining Reaper model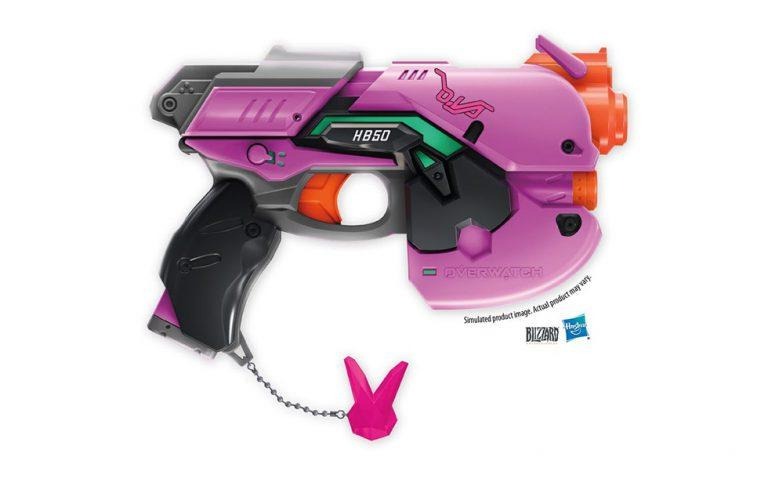 Last month, Blizzard announced that toy gun brand Nerf would be launching a new Nerf Rival Blaster model styled after Overwatch character Reaper's Hellfire Shotgun. Now Blizzard is back with a similar announcement, this time revealing a Nerf edition of character D.Va's Light Gun, bright pink color included. Unfortunately, you'll have to wait until 2019 to get one of your own.
Blizzard revealed the Nerf firearm on its official Overwatch account, giving fans a close look at a replica model. According to a couple tiny details included in the video (below), the upcoming Nerf D.Va Light Gun will be able to shoot at speeds up to 80 feet per second; it also includes a recoil action feature.
Here comes a new challenger! 🐰

Add https://t.co/mvJh2LSpxT's #NerfRival Light Gun to your arsenal in 2019. pic.twitter.com/DxL6rJNRmy

— Overwatch (@PlayOverwatch) August 3, 2018
There's no word on how much this version of the Nerf Rival will cost, nor an exact launch date. The announcement follows last month's introduction of the Reaper Wight Edition Nerf Hellfire Shotgun model, which is styled after the character's in-game firearm.
That model will likewise be launching next year, likely at the same time as the D.Va model, though such details aren't provided. The Reaper edition has a spring-action mechanism, safety lock, and support for firing speeds up to 90 feet per second. Hasbro is expected to reveal additional Overwatch Nerf models in the near future.