Blizzard is recreating the original Diablo inside Diablo 3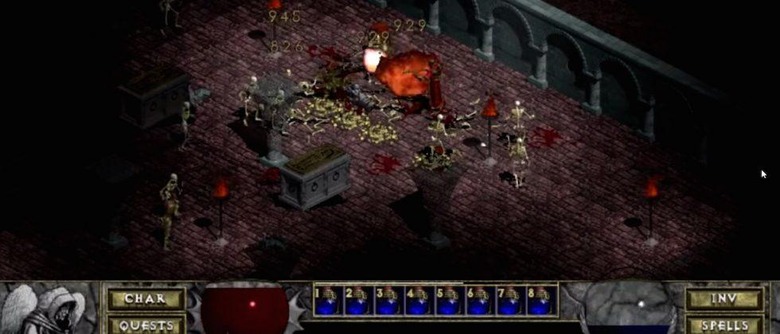 Blizzard's BlizzCon is being held this weekend, and the developer has announced that one of its most classic games, the original Diablo, is making a return within the newer Diablo 3. In honor of the original dungeon crawler's 20th anniversary, Blizzard is releasing a new "Darkening of Tristram" update for Diablo 3, allowing players to experience the classic graphics and gameplay, all on the engine of the latest entry.
The update will be available for free as early as next week and playable on the Diablo 3 Public Test Realm server. Players will get to experience the 1996 game's original 16-level dungeon, complete with the bosses, soundtrack, and dark, gothic graphics, thanks to the use of special filters. To really emphasize that old-school gameplay feel, players will be limited to 8-direction movement when controlling their characters.
The other big announcement is that 2017 will see the release of paid DLC-like expansion that introduces the Necromancer class from Diablo 2. A firm release date and pricing for the Rise of the Necromancer Pack weren't confirmed, but it will require that players own the standard Diablo 3 game and the Reaper of Souls expansion.
While this is all far from the confirmation of Diablo 4, Blizzard also revealed that Diablo 3 players who purchased Reaper of Souls will be treated to two new zones for free, which can be reached in Adventure Mode.
SOURCE Blizzard