Blackout's Alcatraz map promises close quarters battle royale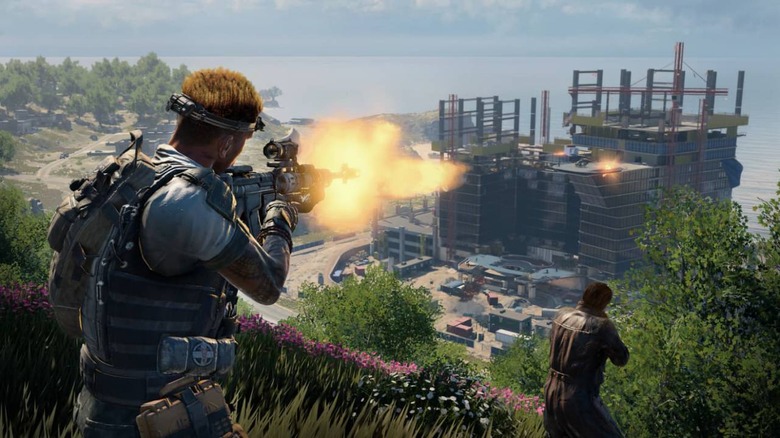 Between Apex Legends, Fortnite, and now Firestorm fighting for our attention, it's been a little while since we last heard from Blackout, the battle royale mode in Black Ops 4. That all changed today, of all days, as Activision made the surprise announcement of a new map for Blackout. There's something to be said about waiting for April Fools' Day to make your surprise announcement, but as far as we can tell, Activision isn't joking around.
We'll just throw caution to the wind and work under the assumption that this is indeed legitimate. Blackout's next map is Alcatraz, and in a trailer Activision released today, the company promises "close quarters battle royale."
If you've ever played a Blackout match where it feels like you can't find anyone, then it sounds like Alcatraz will be worth checking out. The trailer Activision published today (which you can see above) certainly makes it seem like Alcatraz will play host to plenty of intense battles, but beyond that trailer, it seems we'll have to wait until the map is here to find out more about it.
Thankfully, the wait won't be very long, as Alcatraz releases tomorrow. As with all Black Ops 4 content, that release date only applies to PlayStation 4, with release dates for additional platforms to be announced at some point in the future. Not only that, but Activision has also announced a month-long promotion that see Blackout go free-to-play, so if you've been sitting out because you didn't want to shell out the cash for Black Ops 4, this is your chance to check out the surprisingly solid Blackout on the house.
Blackout's free month will run from tomorrow, April 2nd, until April 30th, giving you plenty of time to decide if it's the game for you. Perhaps this month-long free period is indication of a more permanent shift toward free-to-play for Blackout? Time will tell, but we wouldn't put it past Activision – especially not after the success of games like Apex Legends. We imagine more details will be available tomorrow, so we'll keep an eye out for those. Stay tuned.