Blackout battle royale free trial starts this week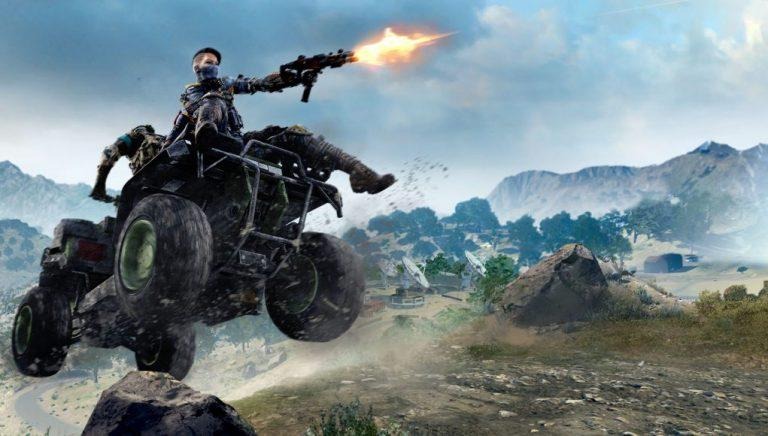 If you're a battle royale fan who hasn't checked out Black Ops 4's Blackout mode yet, you'll soon have your chance. Activision and Treyarch have announced that a free trial for Blackout will be launching later this week. Once it's live, you'll be able to play it for a full week, giving you plenty of time to figure out if Black Ops 4 is worth a buy to continue playing.
Blackout's free trial will begin on January 17th and run until the 24th. It'll be available on Xbox One, PlayStation 4, and PC, though more details (such as specific start and end times) haven't been revealed. We can probably expect Treyarch to deliver those details tomorrow or Thursday morning at the latest, since we're quickly closing in on the trial's start date.
Presumably, you'll be able to play Blackout mode as if you owned Black Ops 4, but again, additional details are a little slim. Regardless of those finer points, this will be a good chance to check out what is a pretty solid battle royale – arguably one of the best the launch last year.
Of course, once the trial is over you'll need to pay up if you want to keep playing, which potentially bottlenecks Blackout's growth potential in comparison to free-to-play battle royale titles. Chief among those games is Fortnite, which doesn't seem like its going to give up its crown as the most popular battle royale game around any time soon.
Bring your friends — the Blackout Free Trial is coming.
Play #BlackOps4's Blackout Battle Royale for free from January 17th to the 24th on PlayStation 4, Xbox One and PC. pic.twitter.com/jfOw2diCV9— Call of Duty (@CallofDuty) January 15, 2019
What's more frustrating for consumers is that Blackout isn't available as a standalone purchase – up until recently, in fact, you'd need to pay a full $60 for Black Ops 4 even if you were only interested in Blackout. Activision went halfway to solving this by rolling out a $30 "Battle Edition" for Black Ops 4 last month, which is a pared back version of the game that includes standalone multiplayer and Blackout. Still, it'd be nice to see Blackout offered on its own eventually, so here's hoping that happens before long.