BlackBerry's prepping two mid-tier Android phones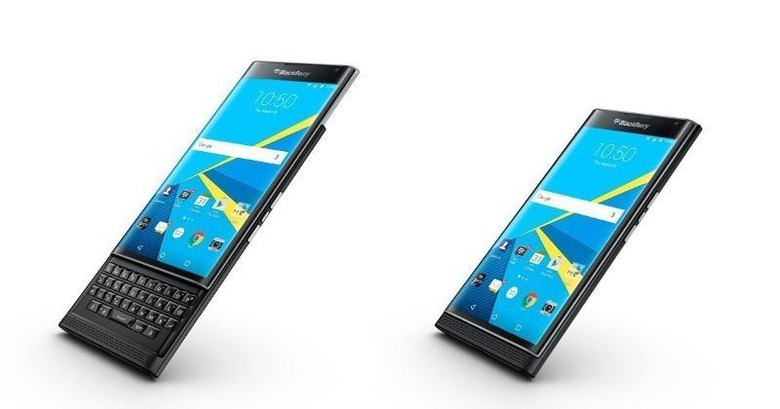 BlackBerry's Android smartphone, the BlackBerry Priv, was a flop. The company points toward too high of a price tag as the reason, and so this year it will introduce a pair of lower-priced mid-range smartphones that, it hopes, will be more inline with its customers' budgets. The news was shared by BlackBerry CEO John Chen in an interview recently; when exactly we'll see the phones launch wasn't detailed, though.
It isn't clear how many Priv handsets BlackBerry has sold; however, the company recently disclosed that its latest quarter sales was about 600,000 across all its phone models, missing forecasts and lying fall behind its competitors. The company isn't ready to throw in the towel yet, though, and still has hopes for the future of its Android offerings.
Said Check to The National, "The fact that we came out with a high end phone [as our first Android device] was probably not as wise as it should have been ... A lot of enterprise customers have said to us, 'I want to buy your phone but $700 is a little too steep for me. I'm more interested in a $400 device.'"
That teases a price range, then, for the upcoming phones, though such details haven't been confirmed. The company will again be pushing its secure-enough-for-enterprise niche as a marketing point for its handsets, but whether companies will decide a $400 BlackBerry running Android is worth the transition is doubtful.
As well, Chen said there are no plans to release another BlackBerry 10 smartphone, though existing users will still get updates.
SOURCE: The National