BlackBerry Z10 now available on AT&T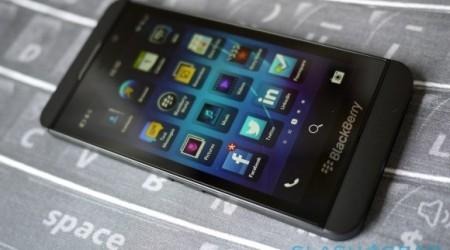 After a couple of months of Canada and the UK already enjoying their BlackBerry Z10, the device has finally hit the US and is available on AT&T's network starting today, making them the first US carrier to make the new phone available to customers. You can now grab the BlackBerry 10-equipped device for $200 after signing a new two-year contract.
Of course, business customers on T-Mobile were able to get their precious Z10s a bit earlier, but that's quite a niche group of folks that we don't really count. AT&T is the first carrier to offer the new device to the general public. Verizon will begin the BlackBerry Z10 next week, but if you just can't wait that long, consider hopping on over AT&T to grab the latest device on the market right now.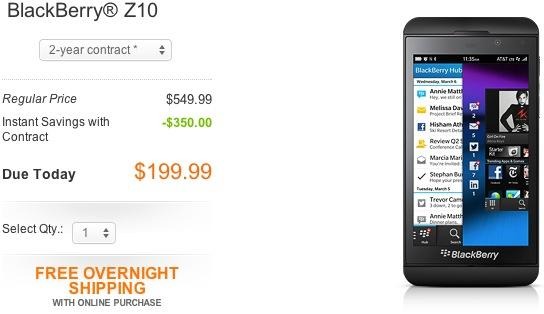 The Z10 features a 4.2-inch display with a 1280x768 resolution, resulting in a whopping 356 ppi pixel density, which is quite impressive. Under the hood there's a dual-core processor clocked at 1.5GHz with 2GB of RAM, and 16GB of internal storage space, with the option to increase that by 32GB with a microSD card.
The phone features an 8MP rear camera capable of shooting full 1080p HD video, and a 2MP front-facing shooter that can record 720p HD video, so make sure you look good before you chat with friends or family, because the clarity will point out that bad hair day. Other than that, there's an 1,800mAh battery, micro HDMI support, and Bluetooth 4.0 on the inside.