BlackBerry will still make smartphones against all odds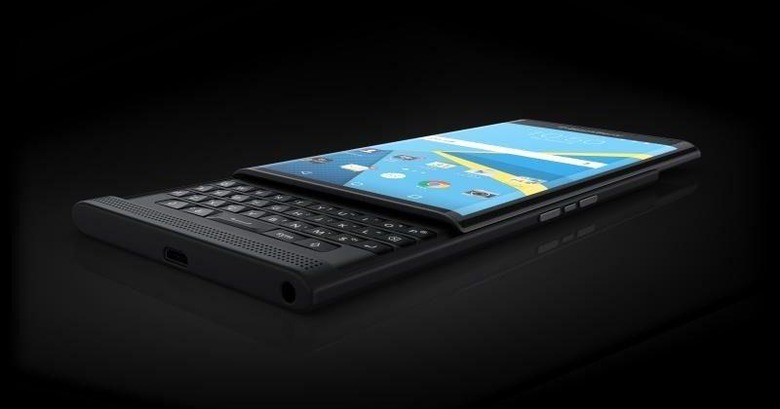 The past years haven't exactly been kind to BlackBerry, once the king of enterprise smartphones. Although every new device it puts out is naturally touted as a hit, targeting very specific demographics, none have been able to pull the company out of its slump. That, however, isn't stopping CEO John Chen from putting out more smartphones, one of which is already expected this year. That despite the growing opinion that BlackBerry should step out of the smartphone hardware business entirely.
Some today seem unable to even understand why BlackBerry is in the hardware business in the first place. Although the BlackBerry Passport and BlackBerry PRIV were regarded to be quite popular, neither the two nor any of the smartphones produced under Chen's tenure have garnered the numbers to rival the likes of Samsung, let alone Apple. There was a time, however, when BlackBerry's name was synonymous not just with a device but with everything that comes with, especially the software.
That is probably why BlackBerry isn't so keen on making the jump to a software-business only. Although its software has been quite popular in the enterprise and in government, the company believes that its customers, at least the biggest paying ones, expect the whole package, hardware, software, and services. It is for that reason that BlackBerry is holding on tight to its smartphone-making business, despite not exactly producing stellar numbers in the consumer market.
Although the latest BlackBerry PRIV did prove to be rather notable, many were put off by its rather steep price tag, higher than its rivals. That is why in its second attempt, Chen is expected to bring down the price tag considerably to 350 CAD ($270). It will still be running Android, despite BlackBerry's continued protests that it hasn't abandoned BlackBerry 10 OS at all. This still unrevealed smartphone is expected to debut by September, while another one won't come until first quarter next year.
Whether those will be enough to save BlackBerry's hardware business, or the company itself, is still the biggest question. Outsiders and analysts are not so confident that two more on top of five failed attempts will make matters better.
VIA: The Globe and Mail