BlackBerry Torch 2 turns up on video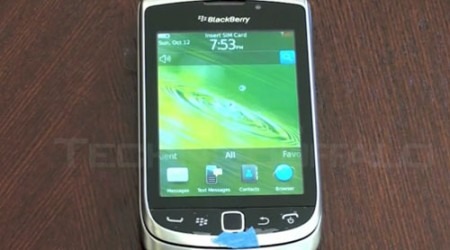 If you are a BlackBerry fan and liked the original Torch but wished that the smartphone had better specs the new Torch 2 might be the perfect device for you. The smartphone isn't released just yet, but the device has landed on video and we know the details on the hardware to get you excited and looking forward to an upgrade. The smartphone video walkthrough comes via TechnoBuffalo and the Torch 2 in the video is a pre-production device so some of the specs I am going to list could change ahead of the official launch.
The Torch 2 looks just like the original Torch smartphone on the outside, but it has some major differences on the inside. The screen is 3.2-inches just like the original, but in the Torch 2, it has a much higher resolution. The screen on the Torch 2 has a resolution of 640 x 480. The Torch 2 has the optical track pad and the same slide out keyboard as the original. The processor in the Torch 2 is a 1.2GHz unit and it allows the smartphone to run very smoothly and quickly.
The device in the video is running the new BlackBerry OS 7. One of the big features of the new OS is the voice search, which wasn't working on this pre-production device. The phone is for the AT&T 3G network. The camera is a 5MP unit with AF and LED flash and it can record 720p HD video. The person playing with the phone on the video notes that the Torch 2 feels much more sturdy than the original with no creaks when opening or closing. The battery is a 1270 mAh unit. Pricing and availably are unknown at this time.
[via TechnoBuffalo]