BlackBerry tipped to possibly release Android smartphone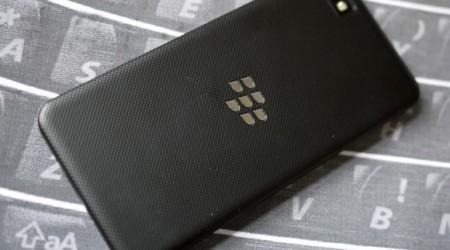 If you have a smartphone, the odds are high it is running Android or iOS. There are the BlackBerry 10 and Windows Phone users out there, but their numbers are (relatively speaking) few, and in the absence of some of its biggest former customers BlackBerry in particular is feeling the crunch. Thusly enters a new rumor, one that pegs the Canadian company as planning to offer a future smartphone that runs Android rather than its BlackBerry 10 platform. This would be a first for the company.
The information comes from Reuters, which cites four people said to be "familiar with the matter". BlackBerry is said to be "considering" the Android smartphone plan, which would reportedly be part of its stated strategy to focus on device management and software. The company has thus far had less success than it had hoped with its BlackBerry 10 platform.
What this means for the company's future BlackBerry 10 devices isn't clear. BlackBerry, formerly known at RIM, has declined commenting on the rumor, as expected. It did say, however, in a statement to Reuters that it "remains committed to the BlackBerry 10 operating system".
According to two of the sources, BlackBerry's potential launch of an Android phone would let its "skeptics" know that BES12, its latest device management system, is as good for Android as its own platform.
Two sources also said the tipped Android phone would likely be a "slider device", and that it will probably be launching some time this autumn. It would have a physical keyboard, as BlackBerry is known for, and a touch display. This could present it a niche within the Android market with which to get a foothold.
SOURCE: Reuters